NetEnt casino software provider is one of the best-known casino games developers on the planet, and so are the much-praised NeEnt slots. UK Netent casinos are considered to be one of the best.
For those who do not know the history, backstory, and relevance of this special outfit, we will explain in this article. NetEnt casinos are usually found in the upper tiers of online gambling. This is usually off the back of their relationships these sites have with the world's most trusted providers.
Despite the growing trend to copy and imitate, the variety in the software and titles Net Entertainment produce is pretty unique. Their reputation carries weight like no other developer out there, given their immense quality, which keeps them ahead of the prime pack for online gaming enthusiasts.
With jaw-dropping graphics, smart plotlines, and games designed to shake the core of players' expectations, NetEnt undoubtedly deserves its place at the top of the tree of online gambling software developers. This confidence and power is the reason why the company can strut with such success into pretty much any room of the online gambling mansion.
NetEnt Online Casinos List Top 5 – Best NetEnt Casinos
Free NetEnt Slots Top 8 – Best NetEnt Slots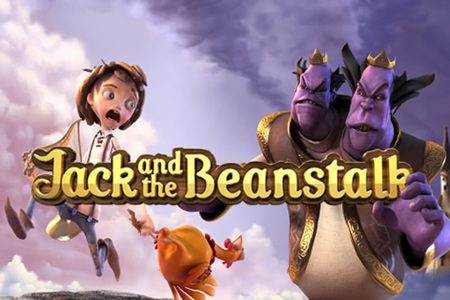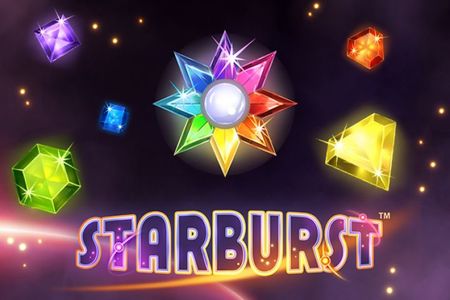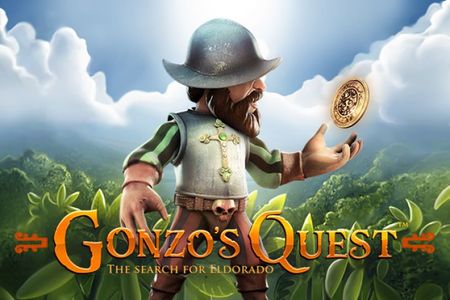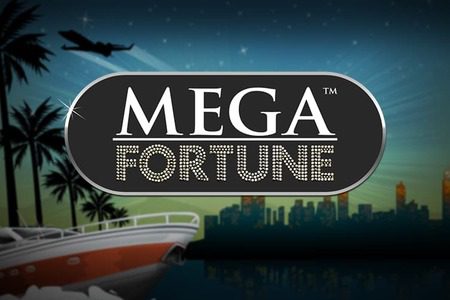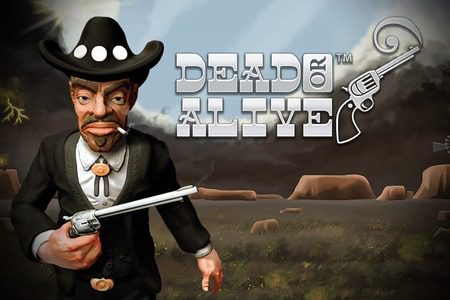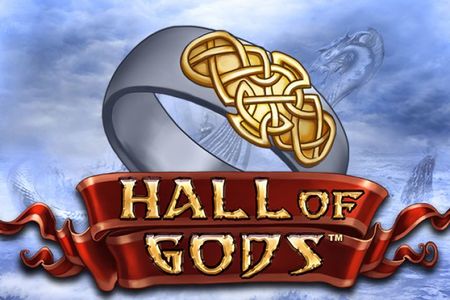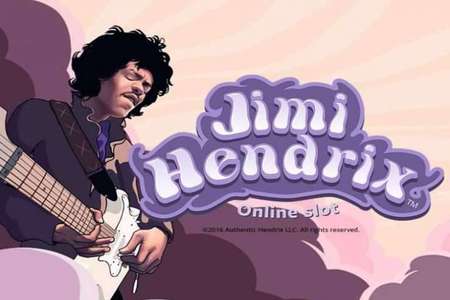 NET Entertainment History
NetEnt was founded in 1996, which is a long time for such a cutting-edge software developer. However, the company has its roots in the traditional casino world (what was then Cherryföretagen). In 1963, AB Restaurang Rouletter was founded by Bill Lindwall and Rolf Lundström. Five years later, a partnership was established with AB Roulett konsult & Spelautomater, founded by Per Hamberg and Lars Kling. Those operations grew considerably, and in 1972, the name Cherry was registered, alongside the cherry logo.
Following a number of successful years, Bill Lindwall's son, Pontus Lindwall, founded NetEnt in 1996. The company quickly became one of the true pioneers when online gaming began to gain momentum mid-1990s. Their first online casino was launched in 2000. In 2007 the company was spun off and listed on NGM Equity and in 2009 NetEnt joined the main list of the Stockholm Stock Exchange.
According to their website, NetEnt sees its main milestones as follows:
2002. NetEnt CasinoTM is launched.
2003. NetEnt delivers Casino Modules to several customers. The company's sales grow sharply and the company reaches profitability.
2004. NetEnt delivers a substantial number of Casino Modules to international customers.
2005. NetEnt receives a gaming license in Malta.
2007. NetEnt is spun off from Cherry and listed on NGM Equity.
2009. NetEnt moves to the main list of the Stockholm Stock Exchange.
2010. The game Gonzo's Quest is launched and the company receives a Category 2 license on Alderney.
2011. NetEnt launches mobile games for the first time and expands in Italy – a newly regulated market.
2012. Several important agreements are entered, e.g. with Boylesports and Paddy Power. The Danish market is regulated and NetEnt obtains certification and launches games with several customers.
2013. NetEnt enters agreements with a great number of entities for casino games, as well as a framework agreement with GTECH. Several important customer agreements are signed with gaming operators in the UK. Live Casino is launched among a number of customers, as are several mobile games.
2014. A total of 31 new customer agreements are signed, including bwin, party, Betfair and Rational Group, as well as a collaboration agreement with platform supplier GameAccount Network. For the first time, NetEnt develops a game entirely in HTML5 – a standard for both desktop and mobile. Market capitalization overshoots EUR 1 billion at year-end.
2015. Games are launched with several major operators in the US state of New Jersey. Local licenses are granted in the UK and Spain, where several operators are also launched. Danske Spil, the Danish state-owned gaming company, launches NetEnt's games. For the first time, NetEnt games become available in land-based gaming machines, in William Hill's betting shops in the UK. At the end of the year, the NetEnt share is moved up to the large-cap segment of the Stockholm Stock Exchange.
2016. NetEnt launches mobile live casino and becomes an associated member of the World Lottery Association (WLA). A full 39 per cent of revenues come from mobile games. NetEnt enters the regulated markets in Romania, Bulgaria and Portugal. A VR demo is shown at ICE in London.
2017. NetEnt enters the regulated markets in Mexico, Serbia and Czechia. A gaming license is obtained in British Columbia (Canada).
Net Entertainment Casino Software

NetEnt casino software provider specialises in supplying hundreds of online casinos with its award-winning software and abundance of top-quality games. These user-friendliness and gripping titles keep players entertained like no other developer out there. Their variety as a software developer is peerless and there is plenty of history behind the company to back that up. You can count on this company to produce when it matters, and produce they do.
You only have to read through reviews to learn that NetEnt's creations are huge. They are a major part of what makes online casinos the preferred haunt of many keen slots and casino aficionados. There is an uncompromising style, colour, imagination, and quite simply, the full package. The way that the company can engage in bringing characters to life makes the NetEnt logo almost a guarantee of fun and quality.
NetEnt's history is made up of hundreds of alternative games which rely on its software to be so effective. Included in these are motion pictures, music and TV-themed slots and casino games which can be played on a wide number of devices. Even the hardest player to impress should be delighted to get their hands on one of this very special developer's titles. Luckily, their games are ubiquitous online.
However, when Net Entertainment does release a new title, it certainly ends up getting so much attention that it is hard to keep track. Rather than just their just slots taking the mantle, everything from online Blackjack, Roulette, Craps, Keno, Video Poker and Baccarat is covered.
The true mark of NetEnt is that, if you ask any casino software enthusiast to name the best software developers out there, NetEnt would always be in the top 2, at least.
What Makes NetEnt Casinos So Special?
The Net Entertainment bran is simply one of the greatest software providers in the business. This alone gives it the leverage to pretty much do as it pleases once it works out. Even in the process of trial and error, or when they release a game which doesn't have the impact expected, it is still a good game to play. How many can other software developers claim to have the same reach in this regard?
There are simply so many groundbreaking and stylish games, with so many twists and turns, that the company has everything sewn up. From modifications on classics to the development of groundbreaking software, there is no doubt that NetEnt wins. Given their reputation for producing excellent jackpot games and ones guaranteed to be life-changing, it is hard to look down on the software giants. Their back team is the envy of other designers and developers, who would love a chance to join the big leagues with the rest of the NetEnt staff.
The mark of their accomplishments is that they are constantly regarded as ahead of the pack in terms of software providers.
NetEnt Slots
NetEnt's fame as a trusted software provider mainly comes from their excellence in the field of slots. From the excitement of hitting max bet in online slots of the 3 or 5 reel variety to landing your first bonus on a new game, NetEnt slots fans have become well-accustomed to the variety in their games.  The classic NetEnt slot games which are ingrained in the essence of online slots players such as Gold Rush, Lucky 8 Line, Safari Madness, Mega Joker and Pirate's Gold all owe their place as beloved slots due to their excellence in development.
And who can forget about the incredible online slots NetEnt has to its growing repertoire of world-class games? NetEnt's phenomenal scope when it comes to video slots is also a major part of what keeps them on top of the pile. With sharp, precise and unbeatable graphics, you cannot argue against their relevance as a slot games provider.
Best NetEnt Slots
Among the crème de la crème of NetEnt's slot offerings and some of the best NetEnt slots are the fan favourites of  Guns N' Roses, Dracula, The Wish Master, The Secrets of Atlantis, Gonzo's Quest, Subtopia, Frankenstein, Jackhammer 2, SouthPark and many, many more.
These are some of the best NetEnt slots in the eyes of casino players around the world, which really says something about NetEnt as a software provider.
NetEnt Table Games
Net Entertainment casino games developer knows that slots are not the be-all and end-all, even if they produce enough to keep the gambling world happy.
Games such as Blackjack, Roulette, Baccarat, Poker, and many more top the list for players who enjoy other games, too. That being said, NetEnt develops such games and some with slight modifications and twists to give them a sense of belonging in this modern age of ours. These titles can owe their own distinctive popularity among players to the software provider.
Live Dealer games are also at the forefront of NetEnt's considerations. As the Live Dealer boom continues to explode, you can expect modifications and developments from the better software developers out there. At the top of that list of developers will contain the name of NetEnt, who will almost certainly lead how we treat our move into the next stages of technology etc.
Freeplay & NetEnt Demo Games
Freeplay and demo games allow players to try before buying, in a sense and they are an option at NetEnt online casinos. This can be a very beneficial way for novice players to get to grips with a new game for the first time. Perhaps, a player wants to ensure that the game they are playing for the first time is going to be right for them. In order to do this, they need to find a free play version of that particular slot, for example.
Given NetEnt's vast library of games, players will have no problem getting their hands on a demo mode of one of the top NetEnt game titles out there. This can really appeal to players who want to take their time before taking the plunge, which can build up a level of trust between player and developer. This is just another reason why NetEnt enamours themselves to more and more players the world over.
If given the option between playing free games or just jumping into real money games off the bat, some players will not be too bothered. However, NetEnt games studio does provide this option for those prior to committing to playing with real cash. This can give the player an advantage in this scenario. Things like this simply emphasise why the company remains a clear and distinct favourite.
When it comes to providing players with as much variety as possible, Net Entertainment online casinos are your best choices.
NetEnt Live Casinos
Playing live has to be the ultimate thrill in online gaming. All games are interactive in some sense, even algorithm-driven online video slots, but playing with a live dealer feels more real somehow.
NetEnt is established as one of the top suppliers of games in all fields of online gambling and even run whole casinos with their backend software. But how about the NetEnt live casinos?
Live is life
NetEnt live casinos continue to innovate, particularly in the exciting world of mobile gaming, and their new NetEnt Live product is supposed to be "the player's favourite mobile live casino."
They use Chroma Key technology to power the games, which produces a seamlessly smooth experience for NetEnt live casino players.
What games are on offer?
First out of the traps for NetEnt was online live roulette, a high-speed streaming game that plays beautifully on small screens and across multiple languages. You can also now play Live Blackjack, with real-time gameplay and a huge number of statistical and historical analytics that are genuinely useful to players.
Both of these games look great too and offer a range of gambling price points that are bound to be tempting.
Who can play?
Anyone who can legally play gambling games in their jurisdiction and on a licensed site can play NetEnt Live casino games. And you could put yourself on a table up against hundreds of players on a table.
It's a fantastic, interactive experience that you can play almost anywhere in the world.
Prizes!
NetEnt Live casino games also allow the people who run them to offer their own promotions. This is good for competitive casinos, and also fantastic news for players.
When new games arrive and when there are a lot of sites to choose from is when you see the best deals for players, the best bonuses and the best tournaments. So keep your eyes peeled for new sites offering NetEnt Live games, or for NetEnt Live games appearing as a new feature on your favourite sites for extra bonuses.
Netent Mobile Casinos
If you love to play on the go then you'll know that there's been a massive explosion in the number of mobile online video slots sites and apps in the past couple of years. With a world going mobile, this massive choice is great news for players, but it can make it hard to choose a site that works for you.
NetEnt are one of the biggest names in the business, but have they earned that spot in the rankings and should you play their games and at their sites?
Who are NetEnt?
NetEnt now call themselves a "mobile-first" company because they put a focus on getting their software right for smaller screens. Recently they've put a lot of focus on their mobile casino games, saying they are working with players to pioneer the world's favourite mobile casino games.
The company provides not just games, but also the "machinery" of lots of NetEnt mobile casinos. They're fully licensed and regulated so you can trust their brand to operate fairly and safely and they are partners with more than 100 of the biggest casino sites in the business – really, we're talking massive names.
NetEnt Mobile Casino Games
There are whole sites completely dedicated to NetEnt mobile casino games, and there are enough of them to justify it easily.
They do tie-ins, themed and genre games, and come up with a lot of their own material too. Among their biggest NetEnt mobile casino hits are the likes of Dracula, Gonzo's Quest (truly a legend), The Invisible Man, and Starburst.
In trying to sell their games to casino operators, NetEnt boasts that its payout percentages are all between 95% and 98%. They know that that's great for players, who will flock to the casinos that host their games.
Big payouts are a key attraction for online video slots fans, but games like Aloha! (using the "Cluster Pays" game engine), Archangels, Hotline, and Twin Spin Deluxe also deliver smooth graphics, cool sound, and fantastic gameplay. From simple, classic slots to sophisticated bonus feature-packed cutting edge games NetEnt mobile casinos are a delight.
Conclusion about NetEnt
NetEnt is a company which comes with a sizeable advantage over other developers. they have taken measures which no other company could, and have long established themselves as one of the true giants in the development of online casino software. It is the fact that this company holds an enviable reputation which makes them such a target for other companies to aspire to.
A brand like the one owned by NetEnt is not one which is easy to achieve. It takes hard work, innovation and a decision to go your own way. The variety in the software and titles NetEnt produce is pretty unique and is underpinned by these qualities. Their reputation carries weight like no other developer out there, given their immense quality, which keeps them ahead of the prime pack for online gaming enthusiasts.
NetEnt casino games developer has produced hundreds of slots and online casinos with its award-winning software. These titles keep players entertained off the back of excellence. Their variety as a software developer is without question and there is plenty of history behind the company to back that up.
NetEnt's creations are consistent and prolific. They are a major part of what makes online casinos the incredibly popular sites which they are today. There is an uncompromising style, colour, imagination, and quite simply, the full package. The way that the company can engage in bringing characters to life makes the NetEnt logo almost a guarantee of fun and quality.
Like no other software developer in the world right now, NetEnt casino software provider is a company which just keeps getting better.
Full List of NetEnt Slots Reviewed