In this article, we will introduce you to live roulette games that can be played online.
With live roulette, players can play and enjoy some great features that will keep them in the game for hours.
There are various online casinos where you can play exciting live roulette games and also claim great online casino bonuses. If you want to play live roulette, you must join one of the online casinos that offer live video roulette games.
The rules for live online roulette are the same as other roulette games, and at some online casinos, you can bet with free chips, like a demo, instead of putting real money into the game. This is a fantastic feature that you should take advantage of, as it gives you the chance to get a feel for the rules and interface before you decide to bet real money.
To make the experience even more exciting, the tables are broadcast live while real croupiers place bets, spin the wheels, settle winnings and even chat with active users.
More and more online casinos are beginning to offer live versions of roulette. This is good for you, as the greater the demand and options, the better selection of games you will have to choose from.
With live casino roulette, you place your bets electronically, but of course, the results are entirely random in every way, as the actual roulette wheel is spun by the live dealer, rather than the electronic RNG (Random Number Generator) spinning it, as happens in non-live roulette games online.
Live video roulette offers you an authentic online gambling experience and you can enjoy playing roulette in the same way as you would in a physical casino.
Best Live Dealer UK Casinos we Recommend for Live Roulette
What is live roulette?
Live roulette uses real dealers and real equipment instead of using complicated software to determine the results of each spin. It means that it allows you to play at home, but the player can actually watch a real roulette wheel being spun on a screen by a professional roulette dealer.
So you can watch the action and bet like in a brick-and-mortar casino, but the comfort of home is not the only advantage of playing live roulette.
On the screen, you will see a real dealer spinning the roulette wheel, and this adds an incomparable element of realism to the game, which otherwise remains unchanged, except for a few minor improvements in the form of the roulette wheel.
Live dealer roulette is one of the most prominent casino games that players can enjoy online. It has a real dealer who manages the in-game betting process, which is broadcast live via a live stream video link.
In live roulette, players can make their decisions freely on their computer screen and use other amazing features that this variant offers. One of the best features is social interaction between the dealer and other players.
What's The Technology Behind A Live Roulette Game?
Players can see the roulette table, dealer and other players via their screen. Special Optical Character Recognition (OCR) software transforms each move by the dealer and wheel into data which is instantly transmitted to each player's computer or mobile device. Most game studios also include a live chat feature for players, making it a life-like gaming experience.
Essentials Of A Live Roulette Game Online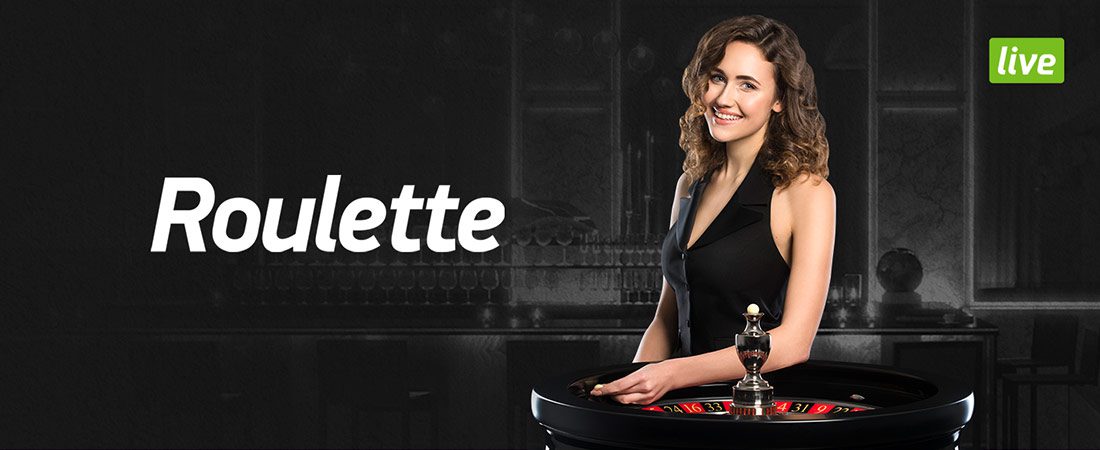 Most live online roulette games are similar to producing a TV show or online streaming. There's plenty of technology involved as well as staff. Somewhere in the background, there will likely be someone in charge of IT, camera crew, pit boss, lighting crew, and others who bring the game to life.
Here are some of the essentials of a live online roulette game:
• Cameras
These allow players to see each other, and the human dealer, as well as the roulette table. Apart from the OCR software, the cameras are essential so that everyone can see what happens in the game.
Most casino sites offering live roulette games invest in small but extremely powerful camera equipment to live stream each game session.
Normally, a live roulette game needs three cameras to capture the various angles of the game. The signals from the cameras are sent directly to the player's screen. So, typically, one camera shows an overhead shot of the table and the wheel. A second camera focuses on the action of the wheel and betting on the table, and the third camera is used for Picture in Picture (PIP) streaming.
• Game Control Unit
Each live roulette table has its own Game Control Unit (GCU). The GCU is the brain behind the game which makes live streaming of the roulette game possible.
The GCU encodes video data of the live roulette game for transmission to players. Because of the human dealer, the experience is pretty close to sitting at a roulette table in a real casino.
• Roulette Wheel
The roulette wheel is equipped with sensors. The sensors send the data directly to players, unlike in a real casino where only the dealer announces the results.
• Human roulette dealers
The dealer in a live roulette game online is very important, as they bring the game to life, as in a real brick-and-mortar casino. Online dealers are trained in the same way as those working in physical casinos.
As in a real casino, live roulette dealers online are monitored by highly-trained and experienced pit bosses to ensure fair play.
Live roulette games online also use smart card technology to track everything dealers do during a game.
How To Play Live Roulette
Most people don't know the best ways to win at roulette. For sure, there is no guarantee that you will win – but there are certain things you can do to be more successful than most people – and maybe win big along the way!
Here are some top tips when you are playing live online roulette:
Choosing the Right Version of Live Casino Roulette
Most online casinos offering live roulette games give you a choice of two games: European (French) and American. It's best if you avoid playing the American roulette version. Instead, play the European or French version with the la partage or en prison rules. Why? Because the house advantage (edge) in the French version of roulette is considerably lower, just 1.35%, which give you better odds of winning.
This is because, in European roulette, there is only one zero position on the roulette wheel, but in the American version, there is one zero position and a double zero position, adjacent.
Why is this important? In the European version, with just one zero, your chances of winning are 1 in 37. But in the American version, with zero and double zero positions, your chances of winning are 1 in 38, which is why you have a slightly higher chance of winning when you play the European roulette version.
Learn The Odds So You Don't Waste Your Money
Many beginners just place their bet on a single number. A single number bet may offer the highest win – but it also offers the worst odds of winning.
It's not the smartest way to bet, because by dividing your bet among various numbers, you increase your chances of winning, although the win will be smaller than when you win with just a single number bet.
A good basic rule to learn is – bet on more numbers to increase your chance of winning! You can choose to divide your bet across adjacent numbers, groups of numbers, rows or columns.
More on placing bets…
Here is a list of the basic bets you can place when playing live online roulette:
Inside bets
You put these on the inner section of the roulette table, 0 to 36. You can place five different inside bets: Straight, Split, Street, Corner bet and Six line bet.
Straight Bet: a single number, you put your chip(s) on the number on the roulette table.
Split Bet: two numbers next to each other, either vertically or horizontally. You put your chip(s) covering the line that separates the two numbers.
Street Bet: a horizontal row of three numbers (e.g. 7, 8, 9 or 25, 26, 27). You put your chip(s) on the outer-left line of the row containing the three numbers.
Corner Bet: four numbers (e.g. 10,11,13,14) forming a square. You put your chip(s) in the centre of the square the numbers form (on the cross).
Six Line Bet: 6 adjacent numbers (e.g. 1,2,3,4,5,6). You put your chip(s) on the outside line and dividing line of the two rows, where the 1 and 4 meet.
The payouts for the above bets are: Straight = 36:1, Split = 1:1, Street = 11:1, Corner = 8:1, Six Line = 5:1
Outside bets
You place these on around the inner section of the roulette table, 1 to 36. You can choose between five different outside bets: Column, Dozen, High (19-36) or Low (1-18), Red/Black and Odd/Even.
Column Bet: on the left, middle or right column, which covers 12 numbers. You place your chip(s) in the square at the bottom of the column.
Dozen Bet: on 12 numbers in three sequential rows (e.g. 1-12, 13-24, 25-36). You place your chip(s) in the box on the outer section of the table showing either 1-12, 13-24, or 25-36.
High or Low Bet: you place your chip(s) on the box showing 19-36 (high) or (1-18) (low) located in the outer section of the table.
Red/Black Bet: choose either the colour red or black, and place your chip(s) in the corresponding area.
Odd/Even Bet: choose either odd or even numbers, and place your chip(s) in the corresponding area.
For High/Low, Red/Black, Odd/Even bets, the payout = 1:1, and for Column and Dozen bets, the payout = 2:1
Fair games
With live online roulette games, as with other online casino games, you should look for a site that has been approved by the UK Gambling Commission. Fair gaming ensures you are dealing with a reputable casino provider in terms of player deposits, payouts, customer service, and fair games.
When you play a live online roulette game, there is no computer software program involved. Instead, a live dealer and authentic roulette wheel make for a more genuine experience, and games are less easily rigged. Also, the experience is more immersive. It's similar to a physical casino, as there is a real dealer, and other real players as well as yourself.
By playing, you will learn more and your experience and knowledge will improve your tactics and strategies for the game, and boost your odds of winning more frequently and bigger amounts!
How Does Live Online Roulette Compare to a Real Casino?
You might wonder how different it is to play a game of live online roulette compared to playing in a real physical casino. As we mentioned earlier, the game rules are the same, so is live online roulette any better?
The truth is that there are some pros and cons to both: live online roulette and playing roulette in a real physical casino.
Pros of Live Roulette Online
Convenience and comfort: you can choose to play live roulette online whenever and wherever you want. All you need is an internet connection. Play at home while relaxing or while commuting to kill time. You don't need to wait, dress up, and travel to a real casino just to play; there's no need to make a night of it. Online, you can even play for just 10-15 minutes.
Better selection: outside of Las Vegas, most physical casinos offer fewer options compared to online casino sites. On the best live roulette sites, it's easy to find several games on offer at any time you want to play.
Enhanced gameplay: playing live roulette online offers you a much more dynamic experience. You can choose to play multiple tables at the same time if you wish; a popular option with experienced roulette players. It is challenging to do the same when you need to constantly move between physical tables in a real casino. So playing live roulette online can offer a more exciting experience!
Roulette bonuses: many live roulette game providers online offer attractive roulette bonuses to new and loyal roulette players. But physical casinos rarely, if ever, offer their patrons free bonuses.
Cons of Live Roulette Online
Less engaging socially: even though playing live roulette online is a fantastic experience, and comes with a live dealer and other players, it's still not the same social occasion that visiting a physical casino offers.
Not the full sensory experience: similar to the above, visiting a real brick-and-mortar casino involves all the senses. Playing live roulette online is a good alternative, but the visual and olfactory experience can lack some real-world richness.
Overall, though, live roulette games online offer a thrilling and engaging gaming experience, and – when you take the comfort and convenience factors into account – it's a winner hands-down in our book!
Live Roulette – FAQs
We've rounded up some of the most common question players ask before they try live roulette online for the first time:
How can I learn to play live online roulette?
Like any game, you need to learn the rules, try a few games, and develop your knowledge and experience. If you've played roulette in a real casino or a non-live roulette game online, then it won't be too strange. If you're a complete beginner, learn the basics, take your time and watch a few live roulette games first before diving in.
Can I play live roulette games on my mobile?
Yes, you can. Various providers of live roulette games have their own mobile apps available so you can play anywhere and at any time on your smartphone.
How is online roulette different from live roulette online?
We discuss this in more detail above, but the short answer is that in a live roulette game online there is a real dealer and roulette wheel and the game is live-streamed from a studio, and there are usually other real players.
In contrast, with normal online roulette, the wheel is simulated, and an RNG decides where the ball lands on the wheel. The winning number is computer generated.
Is it easy to win at live casino roulette?
Roulette is a game of luck, but learning the basics and the odds for different bets can help improve your chances of winning. Or at least allow you to play for longer with the same amount of money.
As a general rule, the outside bets (Red/Black or Odds/Evens) give you a better chance of winning, especially as a beginner – you have an almost 50/50 chance of winning (the ball could land on zero).
Which is the best version of live roulette to play?
The European (French) version offers the best odds, as there is only one zero position. In the American version of roulette, there is a zero and double zero position. So the odds of winning are slightly lower than for the European version.
Is there a best bet to make in live online roulette?
The easiest is to make an outside bet, as these options offer you the best odds of winning, almost 50/50 (there is always the chance that the ball lands in the zero position).
But although the outside bets might seem best as a safety move, they don't pay much and are not as exciting as making a single number bet and watching the ball land on your number, at 35:1 odds!
Are there minimum and maximum bets in live online roulette?
It depends on the provider of the live roulette game. Most live online roulette games allow you to bet as little as £0.10 each spin. Minimum bet limits may also vary according to inside or outside bets. For maximum bets, most high-stakes games allow up to £10,000 per spin.
Does live roulette have the In Prison rule?
This rule applies to the European (French) version of roulette. If you choose to play the European version with a live dealer, then the In Prison rule should apply. If the ball lands in the zero position, then the dealer leaves your bet on the table for the following spin of the wheel.
What is La Partage in live dealer roulette?
The rule of La Partage applies in European roulette when the ball lands in the zero position. If you made a bet on Even/Odd, Red/Black, or 1-18/19-36 (an even bet), then the dealer splits your bet; so you get half the value, and the house gets the other half.
Final Thoughts
Although not all casinos offer live streaming of roulette games, we recommend that all players try it at least once if they like playing roulette; there's no shortage of live roulette games online. It's a nice change from regular online roulette, and it gives you the feeling of being in a real physical casino.