Let's have a look at what the Neteller online wallet offers to casino players and discover some of the best Neteller online casinos and Neteller casino bonuses!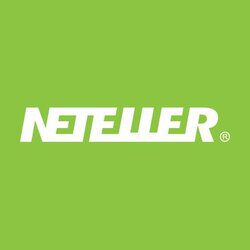 Do you love gambling online? No doubt you do get some pleasure out of playing casino games or you wouldn't be here. But do you love this enough that you'd play them even if there was nothing at stake? The market in gambling – which features almost no opportunities to play the games with no betting – suggest otherwise.
So while we look at the online gambling market and we look at UK casino sites to assess the quality of their games and so on, to look at the UK casino market without looking at money is to miss half of the picture.
Money makes the world go around and for most slot players it makes the reels go around, so they need a way to transfer money safely and quickly to and from their favourite online casino site.
Neteller does that.
In this Neteller online casino guide we will learn:
What is Neteller;
What Can You Get From Neteller;
How to choose the best Neteller casino sites;
How to Transfer Money with Neteller;
List of Casinos taking Neteller;
How to Use Neteller Online Casinos Safely.
Neteller Online Casinos – List of Casinos taking Neteller
What is Neteller?
Neteller say they supply their users with "Fast, simple and secure payments."
The company is one of the biggest independent transfer companies and claims to process transactions worth billions of dollars every year. They work with all sorts of businesses and around the world.
But who are they?
Neteller is a service from Paysafe Financial Services Limited.
This company was founded in 1999 (around the same time as PayPal) in order to provide a safe online transfer option. The company boasts of its security and privacy, including its willingness to work "where traditional methods may not work."
That's sometimes a way of saying jurisdictions where the rule of law is a bit sketchy, or areas of business – like gambling – where there are concerns about financial crime and irregularities.
But millions of people use Neteller to pay at thousands of websites. You can now use the service to take money offline and use in the "real world".
Where is Neteller Based?
Paysafe Group has an office in London's City, as does Paysafe Financial Services.
Another company in the group, Netbanx, has an office at the same address.
Paysafe Group and Paysafe also have offices in Quebec, Canada, where, it is our sad duty to inform you, many of their staff may well speak French.
What Can You Get From Neteller?
Neteller is called an "online stored-value account".
What does that mean?
To users, the term "electronic" or "online wallet" seems to make the most sense.
You transfer money into a Neteller account and then use it to transfer money to other people who hold Neteller accounts of online stores who accept the service.
You can also now use Neteller to set up a prepaid MasterCard called the Net+ Prepaid MasterCard. This allows you to switch your money off the net and into the real world too. You can use the card wherever MasterCard is accepted, and you can also use the card to get money out of cashpoints.
The main service of interest to most Neteller casino players is money transfer. There is no charge to set up an account for money transfer with Neteller, and the service operates instantly.
How to choose the best Neteller casino sites

Neteller is an e-wallet and payment processor that you can use online to make all sorts of payments. Like a number of e-wallets, it has some particular popularity in the gambling world, where PayPal was unavailable for legal reasons for a number of years.
Neteller is a giant, and completely legitimate: you can use it safely.
If, the Neteller casino site you use is safe!
You need to only use UK Gambling Commission licensed sites. This is your first and best guarantee of safety while online gambling.
Go beyond that though and pick a Neteller casino site that offers you good help and support services (a telephone line is a good sign), good safe gambling advice, and excellent encryption and privacy.
Make sure you check out what the specific Neteller-related services are: look at the "deposit and withdrawal" information and see what the limits are on this e-wallet and make sure you're happy with them.
And find a site that you enjoy! One with good games, a theme you like, a social scene you like and more.
The main issue for Neteller users is that not all welcome offers are available to them, so if that is an issue for you make sure you check that out.
The History of Online Payments
The history of the online gambling industry is tied in with the history of online payment, for obvious reasons.
The internet was conceived as a way to communicate scientific information. But it didn't take long for people to prick up their ears and notice that this might be a massive new market. And, the Internet (or the World Wide Web to be more accurate) has taken that innovation from a sort of souped-up mail-orders operation, to a completely online economy.
Let's have a look at how that happened
The first online gambling was probably paid for by traditional banking methods that were divorced from the online experience. That is, you can play online games for money, and settle up via cheque or bank transfer.
You can still do this. Electronic bank transfers are pretty instantaneous, but it's usually a way down the list on internet gambling sites.
The first thing needed to get people to pay for stuff online is to convince them that it is safe to do so. That hasn't been easy. You could get mugged on your way to work tomorrow morning, but the online crime was, for a while, novel, so received a lot of news attention. There is the truth, too, around the idea that the Internet is somehow lawless. The web exists above and beyond national boundaries. And there is a lot of fraud online. That's why you should never take your online security too seriously.
E-commerce now embraces bank transfers, online banking, credit and debit card transactions, online wallets like PayPal or Neteller, and even whole currencies that live only online.
1994
The first secure online money transfers in order to do business took place in 1994 when Internet Shopping Network and NetMarket started selling stuff online. Pizza Hut opened an online store in the same year, taking orders for delivery online. Amazon and eBay opened the following year.
These first transactions used Firewalls to keep information safe. Netscape then invented SSL or secure sockets layer encryption that helped keep transactions even safer. This is still used today and you should never transfer cash via a site that doesn't have SSL and doesn't show you that it does (most modern browsers will alert you to this).
PayPal was not the first online transaction specialist, but it is now by far the biggest. The company started off as a bank and then worked as a payment processor for eBay. This effectively made PayPal into the biggest name in online payment processing.
PayPal has an interesting history with gambling. The company stormed across the internet setting up everywhere and effectively becoming the world's bank. As internet gambling was undergoing explosive growth in concert with the general growth in internet commerce PayPal was part of it.
And then the law intervened
From around 2002, the US had been attempting to make sense of technologies that rode a cyber coach and horses through federal legislation, state legislation, and the country's sometimes puritanical attitude to gambling.
That had meant expanding the terms of the Federal Wire Act to take on the internet rather than the telephone and telegraph wires it had been designed for.
Internet giants started to react. Google and Yahoo! Took gambling adverts off their systems. Executives from large international gambling companies were arrested when they touched down in the US.
In 2006, the Unlawful Internet Gambling Enforcement Act sort of sorted out the mess.
PayPal had taken pre-emptive action. In 2003, the company just upped and ran from the entire internet gambling market. It almost certainly did so in order to safeguard its legal status in the United States. PayPal stayed out of the game until 2010, with a very restrictive policy on who it would work with.
This interregnum of the biggest payments company in the world opened up an interesting gap in the market, into which poured a load of other companies who may not have got a look in otherwise.
Among them are Skrill, and the focus of this article, Neteller, who have become two of the dominant payment processing companies for the gambling industry.
Are Neteller Casinos Safe to Use?
You should never play at a Neteller online casino site that you aren't 100% sure is safe to use. The most important area of this safety is financial.
Use a Neteller casino site that has SSL of course. And never use a  Neteller casino site that is not licensed for you to use in the jurisdiction you are in.
And, don't use an unregulated payment method.
So, it's good news that Neteller, a UK-based company, is regulated by the Financial Conduct Authority. The part of the company – Paysafe Financial Services Limited – that is regulated has a licence under the Electronic Money Regulations 2011 (900015) and through that mechanism, it is allowed to issue "electronic money".
That's a good start, with Neteller saying they go further and have "industry-leading physical and electronic security" and anti-money laundering rules. No protections can be 100% insurance against the dangers of identity theft or other fraud – and your own good behaviour is a contributing factor in this – but it looks like Neteller is doing well in this respect.
One of the strongest guarantees of your money's safety is that Neteller keeps more than 100% of funds in segregated accounts so that if anything goes wrong you can get your money back.
How to Transfer Money with Neteller
You can send or receive funds without a Neteller account (initially).
A Neteller account can send money to a bank account. The money transfer process is free and available in a number of currencies. You can use a bank transfer from an account or using a card to fund your Neteller account.
Making a Neteller Casino Deposit
First of all, you need to be sure you're dealing with a safe and legitimate Neteller casino site. Check the Neteller casino site is licensed first of all, then check that the payment options are legitimate, with the proper logos and links, and make sure that you are at the right SSL-secured address whenever you transfer money.
All you have to do is join Neteller for free, put money into your account, and then put in the details of your account to pay for casino play.
Let's have a walkthrough of how to use Neteller with a casino site
We'll use the example of LeoVegas, one of the world's biggest Neteller online casinos.
First of all, LeoVegas tells you what Neteller is. It also explains the Neteller instaCASH feature. This allows you to use Neteller as a conduit from your bank account straight into your casino account. PayPal offers a similar service. Neteller instaCASH will take money out of your Neteller account first, but if there isn't enough to cover a transaction it will use money from your bank account. The transfers are made in multiples of £10.
Be aware of this if you are using an online wallet as a way to limit your spending to set levels.
(LeoVegas only allows Canadian players to use instaCASH for the moment.)
To use Neteller in a casino you need to open an account with Neteller first. Make sure that you sign up with the casino site using the same email address that you set up your Neteller account with.
To get a Neteller account you need to go through a two-stage process (we like two-stage processes, they're generally more secure).
You fill in a form! Easy enough. Then you'll receive an email with everything you need to complete step 2, which includes inputting a secure ID you've just received and your password. Don't delete this email!
Then you can start using your account. You need to put some cash in it first, either by debit or credit card, by depositing via a bank or using a bank transfer. There are fees of 2.5% on most methods of funding your account, and they vary from country to country, but you should be able to find a method that suits you.
How to Fund a Casino Account with Neteller
This will depend a little on the site you are using, but most casino sites are substantially the same in the way they accept money.
Basically:
You will need to be logged into your casino account.
Then click to go to the cashier (or equivalent), and click the deposit option. You should see a choice of options, select Neteller. Pick the amount you want to deposit, add any bonus codes you've got, and click to finish.
You'll then be asked for your Neteller details. Input those and submit with a click.
And you should be done, with an email confirmation to reassure you that everything has gone through OK.
Most Neteller online casino transactions are pretty much instant. If you need to use your bank balance as part of the transaction it may take a little longer.
Withdrawing to a Neteller Account
Most casinos also allow withdrawals to a Neteller account.
This is a simple process too.
Most Neteller online casinos – including our example, LeoVegas – as you to make a successful deposit via the same method first. Then you can go ahead, navigate to the cashier page, select withdrawal and pick Neteller from the options available to you.
Once you've validated your Neteller account with a deposit you can continue to withdraw to it no matter how you fund your account, though the exemplar we used needed you to have made a deposit via Neteller in the preceding six months.
Otherwise, there were few restrictions on using Neteller to withdraw money, and BWIN says that withdrawals to this online wallet take about 2 to 6 hours to process, after an "internal review" that can take as long as three days.
Players don't like these delays, and it's obvious why. There are legitimate reasons to be wary about paying out money from a Neteller casino, including to comply with money-laundering regulations (and none of us wants to be funding international and organised crime), but does it really require three days to make those checks. Players will continue to believe that these delays are a means of keeping money on the casino's accounts rather than the player's.
These delays are a good incentive to plan carefully with your finances and to remember safe gambling protocols.
Minimum and Maximum Transactions with Neteller
Every site has its own minimum and maximum transaction amounts. The example we looked at, BWIN, set these limits on Neteller customers.
The smallest allowed withdrawal was the equivalent of $10. And the largest single withdrawal was $50,000 or equivalent amount.
Using Neteller Online Casinos Safely
Your first responsibility when gambling online is to yourself.
Please take care of yourself online: both your financial health and your wellbeing can be affected by online behaviour. There's no reason why you can't gamble in a safe and healthy manner if you observe a few simple precautions, and you should certainly take care of your online security.
The best way to avoid losing money that you can't afford to lose is to never risk money that you cannot afford to lose.
It's good to follow safe gambling rules as a rule. It's when you start to get worried about winning back money that you've lost that you start to take shortcuts on your cybersecurity and make yourself more vulnerable to scams.
Start from the top and make sure you're using a safe site. It must be licensed. You must fulfil all the criteria to play legally at the site.
Then check yourself. It can be hard to admit if you do have a problem with compulsive or problem gambling, but you'll be the first one who knows. If you do feel like you have a problem then please ask for help as soon as you feel able – it'll be a great relief to you, and talking about a problem won't make it worse, ignoring it might.
Safe gambling protocols
Safe gambling protocols can be found online. Broadly speaking they involve setting financial limits (a system like Neteller can be useful in doing this). Don't play with money you don't have or money you can't afford to lose. Never borrow money to gamble.
Check-in on your emotional health too. Don't use gambling as a way to avoid problems (financial or emotional) or to try to regulate your emotions. Take care around gambling if you're intoxicated and don't gamble when you're in a bad mood or upset.
Check cybersecurity
Then check out your cybersecurity.
Neteller tells us that it has the best security in the world. That's a big claim to make, but we'll take it at face value.
They also offer some good advice, free, on how to take care of yourself online.
First of all, you know that Neteller is regulated. You also have the reassurance that your money is kept in a segregated account, which is great news.
Have a look at your computer too. Make sure you have the very latest version of your browser (and all other software). Updates to programmes usually contain the latest security updates so make sure that you have installed the latest versions of everything on your machine or phone. You can buy updater programmes (often bundled in with antivirus software) that monitor this for you. Adobe Flash is a programme that is commonly used by online slot games and needs to be updated regularly.
Be aware of the balance in your bank account and any account – like Neteller – that transfers money for you. If something does go wrong then the quicker it is spotted the quicker it can be sorted out and the more likely you are to be able to get redress.
When you're checking you have the latest versions of all the software on your computer pay special attention to your security suite. Most computers and phones have a lot of good inbuilt security these days. Make sure you know how it works and you know that firewalls and antivirus (whether pre-installed or bought) are updated and working.
Be discreet
You also need to be discreet. Don't let your mates use your casino accounts or "borrow" your passwords. Never ever share your financial passwords with anyone – not even your mother! And those passwords should be strong. You can buy password management systems now that are highly rated. If you don't want one of those please pay special attention to the passwords on your gambling and banking accounts. Never use the same password twice, don't use words or phrases, use special characters, numbers, capital letters… you should know this drill by now.
When you finish playing at the casino make sure you log out of your account. Log out of your Neteller account unless you're using it. And don't use shared or public computers. This should also extend to public, unsecured Wi-Fi networks, which can be hacked. It seems paranoid, but you should probably wait till you get home before you transfer £1,000 to your gaming account.
Make use of everything that Neteller offers, and that includes two-factor authentication, which sends a code to your phone when you log in. Use the highest level of security you can at all your casino sites too.
Neteller is recommended
Neteller does a load of work for you and we're happy to recommend it as a casino payment method. It is commonly accepted, and if you see the Neteller logo on the front page of an online casino site we'd take that as a mark of quality. Check out Neteller and see if it works for you.