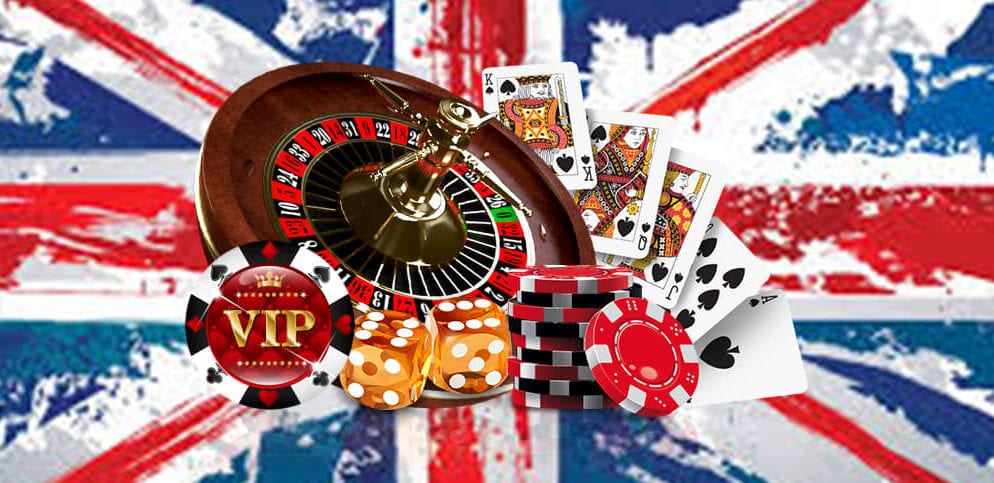 If you've got some cash and you love online video slots or casino games and the latest live casino games then you'll need to find a UK online casino.
So we're here to tell you what you need to know before you start your hunt for the best site.
1 – Your UK Online Casino Must Be Legal
If you are based in the UK you must not play at a site that does not have a current UK Gambling Commission Licence.
This is the first, last, and always of your decision. If you don't see that UK Gambling Commission logo on the front page, and you can't click through to see an up-to-date licence you've got to stop and go elsewhere.
No licence means no come back if something goes wrong. It means no guarantees. And it could well mean an out and out scam.
Checking the licence might be eye-opening. A number of major companies currently operating – completely legally – in the UK have black marks on their licences. That needn't mean you shouldn't play at these sites, but it's a good reminder to be aware of things like marketing permission (aggressive marketing is where sites are usually caught out).
2 – Your UK Online Casino Must Be Legit
If it's not licensed it won't be legit. But, people are busy and impatient and they don't always check through on the full licence. Or they don't know how to spot a spoofed site that fakes the UK Gambling Commission.
So do some checks on the legitimacy of a site. Decent, legal casino sites are usually of decent quality, with clear design, good English, and pages that all work. No legitimate site will mind if you have a look around their place. A site that is just a splash page with a big offer is not trustworthy.
Bitcoin is also an issue. A growing number of sites accept cryptocurrency payments. That's great. However, you should be wary of sites that offer ONLY cryptocurrency payments. That should be a red flag for you.
3 – What Games Do you Love?
So you've found a legal, legitimate UK online casino? Well done!
What's your pleasure?
There are so many sites that you needn't waste your time on one that doesn't have the slots, casino games, or live streaming that you want to play.
Most sites should offer you a choice of several hundred slot machines, dozens of casino games, and – now – a good number of live-streaming games.
If you love Yggdrasil games then look out for them. NetEnt the same.
Don't compromise on choice when you don't need to.
4 – What's the Big Deal?
The first thing you hear of a UK online casino site will almost certainly be its welcome offer. This will be presented to you as a big headline figure, and will almost certainly offer you a bonus of at least the same amount that you deposit at the site. It might offer you free spins on a popular game as an addition or an alternative to that.
Most often you'll see something like this: "200% Welcome Bonus and 10 Free Spins, deposit £10 and play with £30."
It is worth considering these offers as you make your decision over where you are going to play, but you shouldn't let a good welcome offer override any of your bigger concerns over a site.
Welcome bonuses are great, but they come with a lot of restrictions. When you are given bonus funds it will be on the understanding that you are not allowed to withdraw any money you win with them until you have spent many times that amount of your own money – 20, 30, or even 40-times your initial deposit are not unusual sums.
So, take a broader view of a site than just its welcome bonus, and don't sign up just because of an eye-catching offer. As with most relationships, a good long-term future with a site is probably more important than an initially thrilling good time!
5 – What Will Make Me Stay Around?
That's the biggest deal of all. We're pretty sure that there are players out there who start off with a big plan of how they're going to play UK online casinos for free, using welcome bonuses as a way in, and just carrying on signing up for new site after new site.
Don't be that sort of player!
(Of course, you are free to do as you please – we just offer advice!)
That plan is not going to work through and we don't think it's going to give you a good, rewarding, long-term gambling experience.
Far better is to look for good quality sites that offer the sort of games that you like.
You should also look at the customer service standard of a site. Check out what help options they offer and look for a UK based phone number as the gold standard.
And don't throw in with a site that puts all its eggs in one basket, chucking a huge welcome offer at players, but not offering any long-term promotions.
No! Don't reward sites like that, because UK online casino sites can (and do) do better than that. If you're going to play at a site you deserve to be rewarded on a regular basis with interesting, fun promotions, new games as they come out and lots more!
Playing games online for money is great fun, but it has a serious side too. Gambling can cause people problems and there are scammers in the industry. Choosing a good quality UK online casino site should be something you're prepared to take a little time over. Rushed decisions in this business are almost always bad ones, so take your time, do your research and turn off your emotions. There's a lot of heavy marketing going on, and heavy marketing is often used to disguise a poor quality product!
We're here to help you, and we hope you're willing to learn along with us.