Playing mobile casino games has never been easier! Read our UK mobile casinos expert guide and claim the best new phone casino bonuses!
For many in the UK, the thought of having their smartphone taken from them is one which is an unimaginable horror. These days, we pretty much have everything we need on that phone, other than food, water, and shelter. The funny thing is, we can use that phone to get all three. If you have ever ordered a Chinese, done your shopping, and paid your rent using your phone, you'll understand.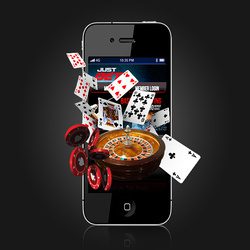 The importance cannot be understated. Given that the majority of people have their head in their phones these days, it only makes sense that companies will know where to find customers. Mobile casinos are no different.
Besides, if a player can play from anywhere there is an internet connection, they are going to. These days, we have the benefit of not having to sit in front of a computer to play roulette, slots, poker or whatever takes our fancy. We literally have it all in the palm of our hand, so why should we not use it? Mobile casinos are not the clunky, connection-dropping, pathetic facsimiles of casinos that they were over a decade ago.
We dare say that some mobile casinos work better than the main sites, and that is no exaggeration whatsoever.
Best Mobile Casinos UK – Top Phone Casinos
2020 Mobile Casinos Tips
If you'd have told someone just 30 years ago that you could use a phone to play roulette then they would have had you locked up! In fact, the speed of technological change in the mobile and internet industry is dazzling, even for specialists. There's never been a better time to be a casino, slots, or sports bettor and this is how to get the most out of the experience in 2020.
Matching qualities
Plenty of players will come to mobile casinos via their desktop computers. If there's a site you like on a big screen then check out their mobile version as your first point of call. Trust in this business is hard-earned and worth rewarding.
App v Site
An app needs to be downloaded and may take some setting up, but once you do that you have access to your favourite casino at a tap.
Browsing to a mobile casino site using your mobile phone allows you to play straight away.
This is very much down to personal choice, but we would advise that the casino would love you to have an app because it makes you more likely to stay as a customer. So if you do go down that route then don't stop browsing sites like CasinoExpert to check out other sites.
Connections count
Technology continues to improve, game designers are going mobile-first for their new titles, and the majority of players browse on mobiles now.
However, it can all go up in smoke if you run out of charge, credit or connection while playing. And, unlike a video game, this crash out could come in the middle of a winning run on the mobile roulette table.
Make sure you're juiced up and with a good signal if you're gambling and on the move. And make sure you know the site's rules for what happens if you do drop out of a game at a crucial time.
Tech
Most people come to mobile casinos because they have a mobile. But what about if you don't yet have a handheld device or you're updating? Fortunately, most top phone casinos are designed to work across the full range of operating systems, software and screens, but if you have a site that you love, check that it will work. If you buy an iOS or Android device you'll be OK at the vast majority of mobile casinos.
Play safe!
Why claim new mobile casino bonuses?
The Internet has firmly cemented the virtue of novelty into consumers. Newness is one of the defining virtues of this newly minted age. Customers – including gamblers – are empowered by the ability to get up and move to another mobile casino based almost anywhere in the world with a couple of taps.
So should you look at new mobile casino bonuses?
Strike while the iron is hot!
You certainly should look at new mobile casino bonuses. The Internet has supercharged novelty, but it's a long-established business practice to offer your best deals when you set up shop.
That applies to a local clothing store, it applies to a website, and it applies to a mobile casino. New mobile casino sites pull out all the stops to bring in business, so you can expect mobile cash bonuses, you can expect mobile bonus funds, and you can expect mobile free spins.
Where to find new mobile casino bonuses
Keeping an eye on a market as volatile as the online mobile casino scene is not easy. Phone casino sites crop up all the time. The UK mobile casinos rebrand and redesign – and that's another good time to look out for top phone casino bonuses – change their names, their affiliations, and their style.
A site like CasinoExpert is a great help in spotting the best mobile casino sites and working out whether they're worth browsing to and signing up. We check out bonuses and offers all the time and we hope to keep on top of this exciting sector.
How to cash in on mobile casino bonuses
The most popular mobile phone casino bonuses are no-deposit bonuses. These are rare though and will come with a long list of restrictions on the use of the bonus funds. Most mobile casino bonuses will expect you to cash up some of your own cash and then pay you bonus funds worth a multiple or fraction of that sum. Again, there will be restrictions on the use of the funds and how and when you can withdraw any cash related to them.
Getting your hands on these bonuses is usually incredibly easy though. Simply head to a mobile phone casino and click on the sign-up button. As long as you have a valid payment method – card, PayPal, online wallet – you can set up an account and watch those bonus funds pour in.
Pros of Playing on a Phone Casino
When it comes to the obvious benefits of playing on a mobile casino, the first is that you can essentially do so anywhere you, please. Well, almost anywhere. Anywhere with an internet connection, anyway. From your bed to college, the morning bus to the late-night taxi home, playing on mobile gives you this freedom. It would be nothing less than a slap in the face to the technology itself not to use it.
Remember, people used to have to actually visit casinos to play games. You don't. The same way that you would have to actually talk to someone over the phone to order a pizza (no, this is not a lie), you would have to physically approach a croupier to play blackjack. The perks of modern-day life are many, and playing mobile versions of your favourite games is one of the sweetest.
What you want when playing mobile casino games is, of course, a good platform. The technology should be sweet, and, when banking, you want the same options you would get on any other platform. Once you do, the pros are endless. Customer services and support are much easier to load and deal with on mobile in many cases, too.
Cons of Playing on a Phone Casino
To put it simply, the cons will depend on the mobile casino you are playing with. Some are better than others so you will need to use your expertise in choosing what mobile site works best for you. As mentioned above, you want all of the options you have on any other platform, in addition to the software which makes it all happen. When you have everything working in your favour, then you are set.
Hold on a second…
What are all of these things without an internet connection? Without access to the internet, nothing can happen. Make sure that you have full coverage or access to a solid Wi-Fi point or you will be as frustrated as you have ever been. At the same time, know that your device can also be a major factor in your enjoyment. If the phone you have is not up to the task, is small, and has a screen the size of a gnat's hairbrush, you may find yourself reverting back to a desktop.
Choice of Mobile Casino Games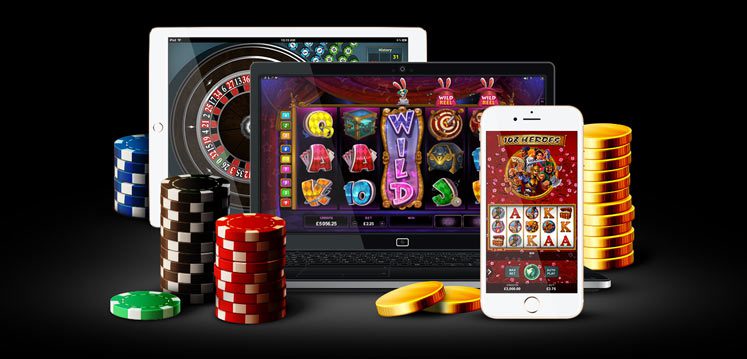 Are you a player that likes to bounce around from game to game, playing numerous slots before hitting the roulette tables? Maybe then you want a flutter on the football before you finish up with a few hands of poker? Make sure the mobile casino has the games you want to play.
If you are unsure about a mobile casino game and tend to stick to one, it could be a great opportunity to sample one of the main phone casino games you would find in any reputable online casino.
These are:
Mobile Slots
The most celebrated games in the UK and potentially around the world right now. The reason why is that mobile slots are easy to play and bags of fun. In fact, they could be considered as the easiest game to play from any other you would find online. All it takes is a basic understanding of winning combinations, and you are pretty much there. All you need to do then is select a stake and hit the "Spin" button. Simples.
There are a number of different styles of mobile slots, from 3-reel fruit machines to 3D slots based on all kinds of wild and wonderful themes. The sheer choice of slots available on mobile casinos helps make them even more popular among players in the UK. There are more slots than any other game, so mobile phone slots heads can rejoice.
These kinds of games also lend themselves well to mobile devices. There is no easier game to play as you don't have to pay as much attention with slots. Seeing as you can put them on Autospin and walk away (not advised with your phone, obviously) this makes them a great choice for those with other things to do simultaneously, like chores, make food, or baptise an infant at your local church.
Mobile Roulette
Another game made simple, for mobile players, is roulette. Easy peasy…
It works like this: you put your bets against a number, colour, or column and wait for that wheel to spin around before a ball drops into the hole with your number or colour of choice.
Red/black, even/odd, and 1-18/19-36 pay even money. Evens translates to "you get back what you stake, plus your stake". In layman's terms, a £1 bet on a number will win you £1. The odds don't seem massively appealing here but remember that there are a number of different bets in roulette, and this is simply scratching the surface.
The biggest odds you get in mobile roulette is for a bet on a single number. You win 35 times your bet for this one, which can be as high or as low as you want, providing the table you are playing at allows it. Therefore, a £100 bet on "0" will get you a pretty tasty £3,600. a £100 bet on a number is very high, however, and risky. When considering payouts when betting on a set of numbers, you will once again win based on the risk.
Even, 1-18, and 1st 12 can be wagered easily and without any real hassle.  Also, if you want to bet on two numbers, you can place split bets.  A split bet is when you put a chip over two numbers. If either of those numbers come in, you get just under half the odds of a single number. Mobile roulette is just a great game!
Mobile Blackjack
As blackjack is one of the major games which can be found in a casino, you should be safe to assume that any self-respecting online casino will have a few variations of the game in their catalogue. Just like slots and roulette, mobile blackjack is a very easy game to play on the move. It is a big, big favourite for mobile players as a result.
Many players prefer the convenience of playing mobile blackjack through their smartphone, given that is so easy to master. Most sites accessible in the UK provide in-browser or downloadable software in order to play blackjack through their mobiles. Mobile blackjack played via browser is a lot more straightforward, as does not involve the use of an app. Each to their own, however.
When it comes to getting down to the game itself, things are so easy that a child could master it, but we wouldn't recommend trying this theory out. What you need to do is to beat the dealer, targeting a score of 21. If you go over 21, it's game over. If you get an Ace and a K, Q, or J, you have yourself a blackjack, my friend!
Mobile Baccarat
Let's take a look at mobile baccarat. Baccarat is a dealer-v-player card game with side betting that comes in three classic casino variants and even more online. It's considered sophisticated and stylish – because of its French origins probably – and it's a favourite with high rollers playing behind the curtains in the VIP room.
You shouldn't be put off playing this fun game though. It's really accessible, easy to pick up, and offers a lower casino edge than any other card game.
Name of the game
Standard baccarat is based on the casino game Punto Baccarat. You bet on whose hand will end closest to nine. You can also bet on the dealer and the player trying their totals. Shop around for the best odds, or look at online guides like our website.
You might see a cut-down version of Baccarat offered as a side game. The rules should be the same, and if you've got the hang of them it's a fun and a potentially profitable way to spend time in chat rooms or bingo games.
Pick a provider
Many mobile casino games users select the games they play by developers. The good news is that there's a broad range of mobile baccarat games out there: Play 'n' go and Evolution for example. You can usually find out where a developer's games are hosted by going through the game maker's website.
Mobile Bingo
Bingo has a long pedigree and a massive market in the UK in particular. The game has traditionally attracted an older and more female crowd than many forms of gambling, and it's got a really strong social side. It's also played online by millions of players, and they can now enjoy an increasing option of mobile bingo options to complement desktop sites.
Apps and sites
Like all gambling games in the mobile age, the first question with mobile bingo is whether to download an app or browse to a site.
The pros and cons are similar. A dedicated mobile bingo app is always there and super convenient to use. They usually have some extra functions too. However, browsing keeps your options open and means you're more inclined to move away from sites that aren't offering you what you need.
Site loyalty and a genuine social scene is a big part of the UK bingo market, so players do tend to have longer relationships with sites than with mobile slots or mobile casinos, so when you find a crowd you like you might want to download and tap.
Screen size
Bingo is a very simple game, and it plays really well on smaller screens. However, a lot of the joy of playing for bingo fans has been down to chat rooms and meeting up with friends – even online.
That's not quite so easy on mobiles, so you'll see a lot of players using tablets rather than actual phones. And a chat room with a load of emoji options can help you express yourself without developing a high-speed, one-finger typing expertise!
Know your brands
Like most parts of the online gambling market, there is a fair amount of consolidation in the mobile bingo world. This means that a few large companies – Dragonfish, Playtech, and Gamesys, for example – tend to provide the majority of the game systems, with the front-end of the site varying more than the actual games. A bit of research on this front can save you a lot of wasted time on sites that you're not going to enjoy because you don't like the software they use.
Mobile Keno
There's usually some balance of skill against pure luck in a gambling game, but mobile keno is a phone casino game that is played almost entirely with luck. Any real skill lies in gambling strategies – and perhaps knowing when to quit.
Historic lineage
Keno is one of the oldest gambling games there is, with roots in ancient China. It remains a very simple proposition for players.
A board shows 80 numbers, players can pick and bet on up to 15 of them. Twenty numbers are picked at random as winners and payouts made.
Odds on and off
Check the particular rules at the mobile keno site or app you use, but the usual odds are these. A single number picked that is hit is worth 3X your stake. Pick six numbers and see two hits and you get your stake back. See all six picked and you'll win a 75/1 payout.
Use up all your 15 numbers and you could win your stake back for getting five hits. Get 10 hits and you'll win at 150 to 1, and get them all selected for the ultimate jackpot of 10,000 to 1.
Simple fun
This game is super simple and it doesn't take a great deal to represent it well on a small screen. Developers can add lots of bells and whistles, nice sounds, and visual effects, but the gameplay is simple and compelling.
Of all the games you can play on the small screen, mobile keno, the oldest might be the one that translates the most easily.
Mobile Poker
Poker is simply huge among mobile players. There are a number of casino sites which know this, and a plethora of poker sites which were set up simply to play this game. Whether you want to play poker through a dedicated app or through a mobile casino is your choice. If the casino you choose does not have a poker site, you better call them up and let them know that 1999 wants their site back…
Due to the revenue made by online casinos on poker games, it is a safe bet that you will have no difficulty in finding a mobile casino site to play on. Mobile poker is huge, so there are plenty of sites which are only happy to get involved. Given the fact that poker is a game which you play against other players, there is a cool buzz about entering a poker room and making your presence known. It is a game of skill, although that beginner's luck aspect is also pretty prevalent at times.
When it comes to the type of poker game you want to play, you will find that Texas Hold'em is the best which works on mobile or a device you can take around with you. UK poker players take the game seriously, so there will always be a high number of players looking to lock horns with you and thousands of other players out there.
Poker games can often be for a pot, which makes things exceptionally competitive. The amount of money you play for will come down to the room. The size of the buy-in amounts are directionally proportionate to the overall look, so it will come down to the player to decide just how much they are happy to spend on their way to the elusive big win and absolute bragging rights.
What to Consider When Playing Mobile Casino Games
It would be almost a given to suggest that pretty much every online casino you can play on caters to mobile players. Games like slots, roulette, poker, and more are provided to play from your mobile or device, meaning you can take the action with you, anywhere you go. There is nothing more satisfying than knowing you have the control to play how you want and when you want.
Where mobile casino players can benefit is in the flexibility of playing without the need for a desktop or laptop computer.  Not everyone has access to both a computer and a smartphone, so this allows players to access sites where they probably wouldn't have had the chance to before. Those who are travelling or immobile will also appreciate the flexibility which mobile casinos can bring.
There is a massive emphasis on delivering the desktop experience to the palm of your hand. Mobile casinos should also be judged on their playability, and all the games and features they can pack in.
The worst-case scenario is that you are an existing member of a casino that has not bothered to create a mobile site or app. You cannot play while on the move and enjoy the same experiences as your friends. The good news is that there are thousands of other sites out there that will only be happy to have your business.
Conclusion
What we have learned over the years playing mobile casino games is that they are getting better and better by the year. As technology improves, however, so does the requirement for better compatibility between devices and the software. More than this, if your Wi-Fi is poor, the chances are that you will have little chance of a great time.
With games such as roulette, slots, blackjack, and poker all available to players from the majority of online casinos, the experience you are provided with should be top class. Online casinos need to prove that they are up to the mark, so if this is not the case, then you are free to find one that gives you everything you deserve.