UK players have a fascination with roulette! Let's find out more about online roulette in our expert roulette casino guide!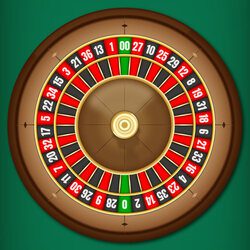 Simply walk into a betting shop on any high street in the country to see this proven. The high-risk/free-reward nature of the roulette game appeals to gambling purists and novices alike. Online roulette is arguably the easiest game you can play in an online casino, with no complex knowledge or skill required to get spinning.
All players really need to do is place their chips on the numbers, colours, or series of bets they feel will bring them luck. From here on out, it's as simple as watching that wheel spin around and keeping those fingers crossed. Placing bets is a very straightforward practice. There are a small number of bets which are not the most obvious you can place on a roulette wheel. These are bets such as you can place splits, where you put down a chip over two or more numbers, or a couple of the features of European roulette, which we will cover in further detail throughout this review.
You can work all bets out pretty easily once you have a basic grasp of the game. Let's find out more in our roulette casino guide.
Best UK Online Roulette Casinos
Roulette History
Roulette is a casino archetype: the wheel, the green baize, the croupier, the chips… it all conjures up elegantly. Like most games that last, roulette has stayed with us for so long because its fundamentals are sound. Put simply, it's a great game!
The roots of roulette are long, probably going back to 18th-century France (and maybe further, to legendary mathematician and thinker Blaise Pascal).
The current American-style wheel was being used in Paris in 1796 when writers were describing the house edge of the zero and double zero. The game was banned in French-governed Canada in as early as the 1750s.
A German form with a single zero was introduced in 1843 in Bad Homburg, and when its owners were forced out of the country by changes in gambling laws they set up in Monte Carlo, and this variation became the standard European style.
The Americans picked up on the double-zero game, sometimes adding a patriotic Eagle that added even more of a house edge.
The game went online in 1996, when InterCasino, the first Internet casino included the game in its offering. Real Casino subsequently produced the first live streaming games, and it's this area of the game that has really taken off as broadband spreads around the world at ever-increasing speeds.
Of course, with a world market and lots of choices, there are many new variations of the game, and where customers can choose they have made the single-zero, European wheel the world standard.
The Basics of Roulette
Roulette, as mentioned above, is a very easy game to get the hang of. It's as simple as this: Red/black, even/odd, and 1-18/19-36 are the most obvious choices.
If you bet on a colour, it is an even bet. Therefore a £1 bet on a number will win you £1 plus your stake back. Other bets pay higher.  You can win 35 times your bet (a winning bet placed on a single number).
This is very rewarding when you win, but the chances of you winning on one number reflect the chances of you winning at all.
Roulette is a game where your chances of winning are not as high as on other games. You should be aware, therefore, that many players tend to cover a number of bets to increase their chances of winning.
To figure out what you can expect to bag on a set of numbers, take 36 divided by the number of numbers you're betting on, and take away 1. This means that a 6-number Line Bet would be (36/6) -1 = 5, so that bet pays 5 to 1.
Versions of Roulette
Whether you are playing within the confines of a landbased casino or online, there are traditional roulette variations which you will come across: European Roulette, French Roulette and American Roulette. These games have rarely even been considered for modification, as they are classic and proven in their own rights.
As the gaming industry evolves with modern advancements, things may change. European, American, and French roulette still ever popular, these now sit between other takes on the game. With slight changes in payouts, the introduction of jackpots, bonus rounds, and more coming into play, roulette is being offered by certain developers with a new identity. It is hard to see anything challenging the classics, however.
The traditional choices you have are European roulette, French roulette and American roulette:
French Roulette
The name is French – it means "little wheel" – and the roots of the game are French. Its first appearance in popular culture is French. Yes, roulette is a very French game.
However, what we now call French roulette is not the original game. That featured the double zero that only survived in America. In Europe, it was dumped for a more competitive single zero. Today, the main difference between French roulette and European roulette is in the return of half of your stake for lost evens (i.e., the lowest-paying bets) stakes.
The game remains simple. A ball spins and you bet on where you think it will land.
In French roulette, you have the following betting options:
A single number – any of the 36 numbers, also the zero, which otherwise remains outside of the betting game,
Lowest 18 or highest 18 – these are called manqué in French,
Odd or even – odd is called impair, even pair,
Red or black,
Dozens – P, M, and D for the first, middle and final 12 of the 36 numbers,
Rows – you can select the top row on the baize (3, 6, 9, 12, 15, 18, 21, 24, 27, 30, 33, 36); the middle (2, 5, 8, 11, 14, 17, 20, 23, 26, 29, 32, 35); or the bottom row (1, 4, 7, 10, 13, 16, 19, 22, 25, 28, 31, 34).
European Roulette
This is the version of the game which UK players are most likely to come across. In fact, European roulette is without a doubt the more popular of the two in many countries across the world. There are a few reasons why.
There are 37 numbers in total, including one zero. The European variation has a lower house edge at 2.7%. It is worth noting that European roulette tables come with varying minimum and maximum limits, with many tables catering exclusively to low or high bets. Many players choose to stick with what they know when it comes to playing one of the true giants of casino games.
For those who like change, they may be tempted to try their hand at one of the more recent roulette titles, featuring a bonus pocket and things like superhero themes.
American Roulette
Many players will shun the American roulette version in favour of its European sister. The main reason being that there is less value. Aside from the 00, there are no significant differences between these versions of Roulette. The rules are typically the same, other than the fact that players can make the Five-Number bet which covers numbers 00, 0, 1, 2, and 3 and has a bigger house edge of 7.90%. This bet pays out only 6 to 1.
In American roulette, there are a total of 38 numbers, given the presence of the additional green number, which is the 00. Adding the double-zero number increases the built-in house advantage to 5.26%, which is a lot higher than the European version. Given the higher chance of winning on European roulette, players often look with suspicion at the American version. Then again, some like it.
Roulette Wheel & Roulette Table
The Roulette Wheel
As mentioned above, the European roulette wheel has 37 slots numbered 0-36 and the house edge is 2.63 while the American version has 38 slots with 0-36 plus an extra pocket: 00. The presence of this extra number raises the house edge to 5.26 per cent.
The Roulette Table
The roulette table is where you will place your bets on individual numbers or other bets. There is the inside portion, which contains the 0-36 or 00-36, while the outside area houses the columns, red/black and odd/even and groups of numbers.
There are three rows of 12 numbers on the inside, while the 0 and 00 are green at the head of the roulette table.
How to Play Roulette
So how to play roulette?
If you are playing a standard version of roulette, you will not have to worry about getting your bets mixed up with other players. In landbased casinos, each player receives a different set of coloured chips in order to make it clear who's bets belong to who.
Depending on which roulette table you deal with, you must know that each one will have a minimum and maximum bet. While it may seem fair to do so, you cannot combine your inside and outside bets to meet the table minimum.
There are a number of bets that you can make, as mentioned previously:
Inside Bets
You can bet a number straight up or split numbers.
A straight will pay 35 to 1, while a split pays 17 to 1. A split bet is made by placing your chip between two numbers. Street bets or line bet pays 11 to 1, and these can be made by placing your chip on the line which divides the outside and inside betting areas.
Corner bets pay 8 to 1 and can be made by placing a chip which covers the corners of 4 numbers.
Basket bets are five number bets on zero, double zero and numbers-1-2-3 and this pays out at odds of 6 to 1.
The Double Street bet is a wager on six numbers and pays at odds of 5 to 1. Your bet will be placed so it separates the outside and inside area.
Outside Bets
Red/ Black/Even/Odd all pay as even-money bets.
Dozens of bets are waged on 12 consecutive numbers. Bet inside the boxes marked 1-12, 13-24 or 25-36. These bets pay 2 to 1.
Column bets are waged on 12 number bets. These are the numbers in one of the three vertical columns. These pay 2-1.
Dealers/No Dealer
When you play live roulette in a casino, you will have to contend with the presence of dealers, who are there to spin the wheel at all times and conduct the game for players. You may have noticed that they spin the ball in the opposite direction that the wheel is moving. This is what makes the ball jump and spin before it lands in a pocket. Dealers will also confirm the winning number with a marker.
If you are playing online roulette on standard software, the dealer will be computer-generated. Live dealer casino software is essentially the same as if you were playing roulette inside the confines of a brick and mortar casino.
Roulette Odds & Roulette Payouts
The odds in roulette should be a straight representation of the chances of hitting your bet (i.e., 2/1 for odds or evens), with the excluded zero giving the house its profitable edge. However, they are usually one better than that for the house – so the odds of hitting a single number is 37/1, but the pay-out is 35/1, so the house takes one chance for the zero, and one more on top, with double-zero wheels you lose out slightly more.
You may hear people talk about inside bets and outside bets, which refers to the position of the bet on the roulette table. Inside bets are less likely to win and so pay out more.
The odds on a French wheel for the standard bets are these, with the addition of a returned stake.
A single number: roulette odds, 37/1; pay-out 35/1
Zero: odds, 37/1; pay-out 35/1
Odd or even numbers: odds 18/37, pay-out evens
Red or black: odds 18/37, pay-out evens
Lower 18 or higher 18: odds, 18/37; pay-out, evens
Dozens: odds, 12/37; pay-out, 2/1
Rows: odds, 12/37; pay-out, 2/1
As you can see, roulette is a profitable game for casinos. There are other combinations available, and you should check out or work out the probabilities for these if you want to try them. Be aware that many online roulette odds checkers disregard the zero on the wheel in their calculation, assuming that you're aware of this.
Roulette Secrets
Whenever we talk about the secret of a game at CasinoExpert, we will try to give you some good information that isn't commonly known. However, you should be aware that casino games are straight games that are tilted by design in favour of their owners. There is now way – beyond cheating yourself – around this simple fact and don't let anyone try to fool you into thinking that there is.
The secret of roulette playing is the secret of all gambling games: plan for the long-term if you want to make decent returns, or at least keep playing for a while; bet safely (never more than you can afford to lose, never while in an emotional state); and accept that this is a game of chance and that when and if you do win big it is purely down to chance.
So, roulette players who want to enjoy long games will bet low amounts on the bets that offer the best chance of winning – the outside bets in roulette parlance, which are marked around the edge of the green-baize table, the likes of red-or-black or odds-or-evens.
This might sound terribly boring to you. If it does, then chance it all on a single number, you might win, and these are games of entertainment and you should play them in a way that you find entertaining above all!
Online Roulette Systems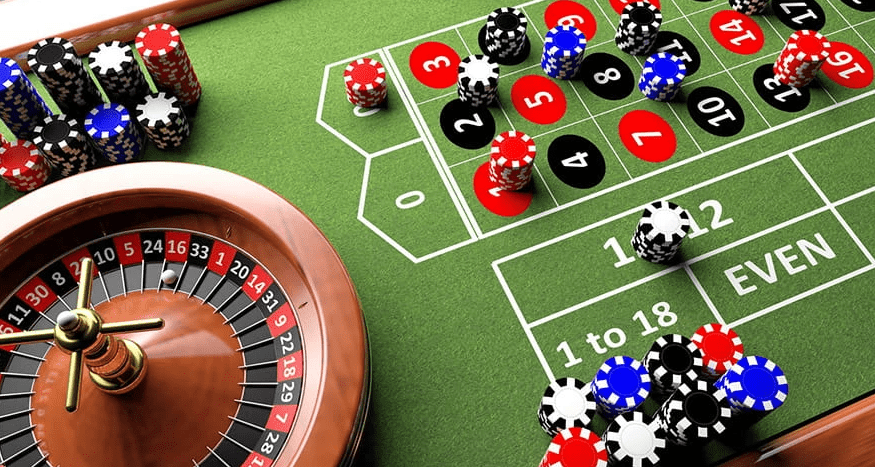 For a simple game, roulette attracts a lot of systems. No online roulette system will ever trump the fact that roulette is a random game with a house edge designed in that means it will return a profit to the house in the long term – and that means a loss to the player. Donald Trump may have been able to bankrupt his casinos, but most owners are smarter than that.
Don't completely disregard systems though. They will certainly help you minimise losses, and staying in the game longer is the best way to get decent returns and hang in for a big win.
Martingale
The most well-known roulette strategy (or any gambling game) is Martingale. It's very simple, sounds counterintuitive, but will work – with one proviso, you need infinite resources.
In the UK, the Martingale system is the most widely known among players hoping to make some dough with a bit of reading. Martingale recommends a player to double their bet following each loss. This is a very risky strategy, however, as it can eat through your bankroll very quickly.
Simply, you repeat any losing bet with double the stake until you win. This means that in the long run, you will always cover your losses. But you need huge amounts of money to play it for any length of time at all.
Reverse Martingale – The Paroli System
This variant of Martingale doubles winning bets and abandons losing ones. The Paroli system, which is also known as the Reverse Martingale, recommends that players double a bet following each and every win. This definitely makes it less risky than the Martingale strategy.
D'Alembert
A similar system, the D'Alembert, is basically a Martingale system. Make an even-odds bet and if you win leave it on, if you lose then increase the stake by the amount of the original bet.
Reverse D'Alembert
Stick to evens bets and double-winning bets and halve losing bets.
Both D'Alembert systems are based on a misconception – that an event becomes more likely the longer it doesn't happen. You can try them, and Martingales, and have a lot of fun with them, but they will not increase your chances of winning.
You can also go off into the realms of physics and try any number of other number systems. Again, these are more likely to be fun than profitable because this is essentially a random game.
There are other strategies which have been adopted by players over the years in the hope to win big. These involve everything from incorporating complex mathematical equations and sequences into betting, do progressively increasing and decreasing bet size according to a set pattern of bets. What they all have in common is that – while they may work some of the time, they will also fail some of the time. That would kind of sound like chance, right?
Our recommendation for roulette systems is this: play for entertainment, set limits and follow safe gambling rules, if you are going to find any winning system it is most likely to be found in the physical quirks of a particular croupier and even then its impact is likely to be marginal.
Roulette Strategy
There is no proven roulette strategy to win in roulette. If there was, casinos would be soon out of business. As with any game involving gambling, there is no guarantee of success. Even those who think they can cheat their way to winning big will soon learn that casinos are quick to spot anything which will take away their advantage of making money on you. The old saying that "the house always wins" is somewhat true in this regard.
For UK players, there are ways to improve the chances of winning, however. Adopting some win-win strategy in roulette goes against the fact that chance dictates how the game goes, and luck is more responsible for the stack of chips you currently have in your possession, or the lack of them. Unless you can predict the future, you will always be at the mercy of the spinning wheel.
There is no way to prove what number is going to come next in this game, so it's down to the player to guess where the ball might land. That being said, there are strategies which are believed to work towards helping players win. For example, with the increasing of the size of your bet once you have seen how one spin works out.
Roulette Tips & Roulette Tricks
Again, we'll reiterate, gambling systems and so-called roulette secrets will never guarantee you a big win, or that you will make a living from gambling. The best way to survive a long time as a gambler is to have lots of money to start with.
However, you can do a few things to improve your chances and to extend the life of your games. Maybe you will pick up that big win along the way, and if you feel like upping the risk then you have a chance of greater rewards.
Pick your game
The first thing to make sure of when playing roulette is to pick the most generous variant of the game. This is French roulette. Both European and French roulette have 37 slots in the board; American roulette has 38 so you are automatically at a further disadvantage to the house. In French roulette, you should see half of your stake returned on losing evens bets (odds or evens, red and black).
So forget browsing tables or looking for lucky games or dealers you like the look of. Always play French!
Limits and gambling strategies
We recommend that you follow the guidelines for safe gambling by setting limits on your play before you start and sticking to them. If you want a long session, the best way to try to get it is by staking small amounts on low odds bets. This is a game of chance and there is no way around that: if you want the life-changing wins you are much more likely to get them by staking large amounts on high-odds bets (single numbers in roulette), and you are much more likely to lose.
Tips to Get the Most Out of Roulette
Roulette is a high-risk/high-return game, which can work out very expensive to keep playing over an extended period of time. Naturally, we all want to play these games in the hope that Lady Luck might shine down on us. As luck is everything in roulette, we are somewhat blind to what may happen when we play the game.
There are ways to help you get the most out of the game. Many believe that the choice of wheel is the first place to start: by choosing European roulette over American roulette. The smaller the house edge, the greater your chances improve. European roulette has one 0, American Roulette has both a 0 and a 00 and this means that the house edge is significantly higher when playing the latter.
Getting emotionally involved in the game is also a surefire way to lose a lot of money. Players must be prepared to set themselves an amount to play with and be prepared to walk away if they lose it all. The game of roulette is very fast, meaning that you can spend a lot of money very quickly. Be prepared to be high on adrenaline, and make sure you don't end up spending too much cash on a buzz.
The same goes whether you are playing in a casino or online. If you are intoxicated or susceptible to making big mistakes while under the influence, always make sure that you don't have access to a large amount of money.
Gambling should be fun, but you must remember that where there is money involved, it always pays to be careful.
Why play free roulette for fun?
You have probably already answered the question in our headline for yourself! Yes, free games are free, and this is a fun game!
Beyond that, though we highly recommend you check out some free games, ideally before you try your hand at any for-money games.
Like most gambling games roulette is essentially simple, but it's no game for mugs. The first time you play you may have no idea of the table layout, how to place bets, the roulette odds on different selections, and what those selections are.
Playing free roulette for fun will hone your skills so you're more confident when you do step up to a big-money table. It will also give you a longer session – mix up free sessions with gambling for real money.
Roulette is entertaining and it's fun to play, so there's no reason why you shouldn't sit back and enjoy a few spins on a free table.
Remember that free tables may not run in exactly the same way and with the same regulation that a paid-for table does (though, they should, and you should be able to check), so don't allow a run of big wins in theoretical cash convince you that you've got a winning system. Every spin is unique, it's all random, there is no way to beat that simple truth!
Most good casino sites will offer you the option of playing for free in some form or another. It's good for their business for players to enjoy spending time at the site.
You'll be lucky to find free live dealer games, but it's not impossible, so keep scouting for them. You can also find free roulette tables at free roulette sites.
The tables, graphics, sound and experience are getting better all the time, so there's plenty of value to playing free roulette for fun.
Why claim roulette no deposit bonuses
Do you want to play roulette? Want to play for free? Want to play for free but have the chance of winning real cash? If you didn't answer yes to all three of those questions then we're not sure what you're doing at CasinoExpert.
Casino bonuses come in all flavours, but tastiest of all is the free roulette no deposit bonus. That will cash up your account without asking anything from you – beyond your contact details and maybe payment details because nothing is really free!
And that's what you should keep in mind as you browse the web and see a big juicy roulette no deposit bonus dangled in front of you – what's the catch?
You can still get a great deal: you can play for free for starters. But it's likely that there will be pretty hefty restrictions on how and when you can withdraw your money.
That's usually described as "play through" or "wagering requirements" which may require that you stake multiples of your free bonus cash in your own money before you can touch winnings from your bonus cash.
Some casinos are reacting to this with improved offers that allow a certain amount of money to be withdrawn with no further deposit from you. It's a good sign that they see that players won't fall for describing a no-deposit bonus inaccurately and you should reward those casinos with your free roulette no deposit bonus business!
How to choose the best roulette casino sites
You can play roulette in all varieties (we always recommend European or French) 24-hours a day in the 21st century.
If that's what you want to do – and who are we to tell you how to spend your time? – then you should do so at the best roulette casino sites. And we reckon we do have a good idea of how to pick them.
1 – Legal
You must NEVER play at a roulette casino site that is not fully licensed (with an up to date licence that you have checked) to operate in your jurisdiction. You must never break their rules on age limits, account numbers, ID or anything else. If you do you will have no recourse if something goes wrong!
 2 – Safe
Check out the roulette site on gambling forums and review sites like CasinoExpert for any horror stories. Look for up to date legitimate links and logos from reputable payment partners: Visa, PayPal, Ukash, Neteller… seeing these names is always a good sign.
3 – Functioning
Once you know you're safe on a site you want to know you can play roulette without it crashing or glitching. The responsibility is on the player to make sure that their own device is juiced up and safely connected, but don't reward sites that crash or glitch with your custom.
4 – Cash!
We want to win when we gamble. So choose your best roulette casino site by choosing one that offers you the best deals. Look for sign on roulette bonuses, free spins, and any other extras you can find. Most of the odds and rules of roulette are standardised but it does no harm to check out the rules of the site you're using to see if you can find a tiny edge somewhere.
5 – Easy on the eye
You want to enjoy your playing experience, so once all the functional stuff is out of the way there's no harm in picking a site that looks nice, has side games, or dealers you enjoy spending time with. Don't let gimmicks or visual special effects set the agenda, but down the line, there's no harm with a pretty site.
Why claim online roulette casino bonuses
Is it worth hanging around waiting for a good online roulette bonus from a site you'd like to play at? Probably yes. You have so much choice these days that a site that isn't willing to put in some effort into attracting your attention just isn't worth bothering with.
What sort of roulette bonus?
The best online roulette casino bonuses are real money, free roulette no deposit bonuses. They are as rare as rocking horse races. If you see one be sure that it isn't a scam site first of all. Then hurry up and cash in.
No deposit roulette bonuses are also a great plus. Check the small print and see that you're happy with the playthrough or wagering requirements (the amount of money you'll need to spend to withdraw the money you win from your deposit).
Online roulette bonuses sometimes restrict the games on which you're allowed to spend them, so if you're interested in playing roulette then make sure your bonus is a roulette casino bonus! Searching via the game rather than the casino name or type of bonus is often the best way to find bonuses that suit you.
Don't let cash rule everything around you
A good bonus is a bonus. But it's unlikely that it'll make up for a bad playing experience or games you don't want to spend time on. In fact, it could end up being a complete waste of time. Bonuses are fantastic but make sure that you like the site too. If you want to keep your standards high then only sign up at a site with a bonus that you have signed up for without a bonus.
Free Roulette
And before you even sign up and cash your roulette bonus, give the games a try in demo mode. You might well be able to do this at the site itself, but if you can't, give the wheels a spin at a free review site or the game designer's site.
Roulette is a wonderful game and one that can be enjoyed for a long time at a great value. An online roulette casino bonus can only enhance the game and your value for money.
Tips to play real money roulette
What gamblers see when they read, "tips to play real money roulette" is "tips to guarantee wins at real money roulette." That is not this article. And that article is impossible to write honestly, so if a site offers you that option browse away!
You can enjoy a safer, more entertaining roulette session though, and you can limit your losses, and the longer you're in the game the more chance you have of a big win.
Play safe
It's boring, but the more you stick to the outside bets the longer you will be able to play. Keep your staking relatively low too.
Know the game
Study our roulette odds guide and some even more detailed ones so that you know what the bets you are placing mean.
Make the right choice
As soon as you study roulette you will notice that it is a very simple choice to choose European roulette over American roulette. Only play American roulette if you are in a casino in America and you have no choice. Online, pick European.
Saving Graces
Look for even more generous variants too. French roulette games should allow you to retain some losing stake money, and the En Prison rule allows you to carry over some losing bets to the next wager. If you see those variants jump in because that's your best value.
Play with somebody else's money
We're not advocating any stealing here, just to be clear, but if you can use an online roulette bonus – best of all a free roulette no deposit bonus – to play with then all the better.
Practice
Play for free before you play for money. Learn your way around the table and keep your game fresh. Free games are a good reminder that this is an entertainment, not a means of earning a living.
Be realistic
Set limits, on time and on money spent; don't gamble angry or sad; be honest with yourself and assess how you are doing. Self-exclude if you start to break these rules.
Roulette can be a fun gambling game, and as with all these games, there is a genuine possibility of a big win, but a realistic approach is always best.
Conclusion
When it comes to style and grace, there is no competition: roulette is a game with class and is favoured by those with the same.
This classic casino game is a great way to have fun, whether you are playing online or in a landbased casino. Should Lady Luck be shining down on you, the chance of big wins is always a possibility.
A game like no other, roulette will seemingly be around forever (pun intended).