Stick with us to learn how can you may a Pay by Phone casino deposit and how to play phone bill slots. The best phone bill casinos are listed!
So, you want to play casino games for real money. As you will have likely gathered by now, there are many ways to deposit to your casino balance and making a "pay by phone" casino deposit is one of them!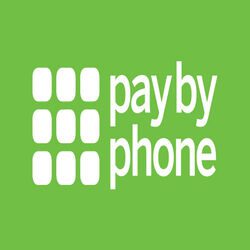 In the UK, the most popular ways of doing this are by traditional methods, such as credit card or debit card, and even e-wallets like PayPal or Neteller. The vast majority of casinos in business today will give players the choice to deposit and withdraw cash using a wide range of alternative methods. Even bank transfer is a viable option, although it is perhaps one of the least popular out there.
The reason why casinos tend to offer as many ways to deposit funds into their accounts is that it gives them more of a chance of getting their hands on your money. Is this a cynical way of looking at things, not in line with the joyful and wide-eyed optimism everyone should have when playing their favourite games?
Well, to counter this statement, surely players deserve to have things got there a way to. Would you accept someone calling you cynical for demanding the best bang for your buck? Of course not: it's business. The casinos and gambling companies in operation do not exist to bring happiness and joy into our lives. They exist to make a profit.
In this Pay by Phone bill mobile casino guide we:
Tell you how to choose the best Pay by Phone casinos;
Tell you how does Pay by Phone work;
Show you what are some of the most common phone bill casino deposit methods;
Tell you what are some of the best Pay by Phone slots;
Give you the list of some of the best Phone bill UK mobile casinos.
Pay by Phone Online Casinos – Phone Bill Casinos
How to choose the best Pay by Phone Casinos
It's old news that the majority of internet use is now done via mobile phone. There are a lot of reasons for that, including the global spread of the internet into parts of the world where mobile infrastructure is the only way to get online. What it means for casino sites is that they'd better offer a good service to mobile users.
Increasingly online slots companies are declaring themselves Mobile First companies, who design their games specifically to work best on mobile phones. Casinos need to work well on mobiles too, either via an app or with a good responsive site that is stacked with a good selection of games.
And, they need to make it easy to pay.
Payments on mobiles can be an issue. If you're out and about you don't want to be juggling cards or account names written on a bit of paper.
Pay by Phone is a way to pay for your online gambling quickly and easily using your mobile phone bill. It's safe and super easy to use.
You need to make sure the Pay by Phone casinos you use are safe. The short-cut to this is UK Gambling Commission licensing. Never ever use a site without that.
Sites should also have good online security, good data protection, and show their privacy and encryption to you.
If there's trouble you'll need good support, so be sure that there is the option that you want – whether you prefer online chat or a phone call.
And you're going to be using this site to play games, so make sure that they have the games that you want to play – and that you can access them on your particular mobile or tablet device.
If you're shopping for payment methods then make sure you check out the terms and conditions for the payment method you want to use. Look for fast deposits and withdrawals and limits that you like.
Paying by Phone: How Does it Work?
If a casino wants to advertise itself as one of the best out there, it is incumbent that their payment options are consistent with the way they operate.
In the modern age, payment options are beginning to emerge which challenge the way we look at online payment systems at casinos. One of the main ones to push this narrative is paying by phone. This is certainly one which is not exactly a fresh idea but is a way which players seem to respond well to. Among mobile users, it is becoming one of the choice ways to pay.
Players who use this service are widespread, from across Europe and in places such as the U.S. and Canada. As you don't need a bank account, for the most part, it is very easy to use and offers a consistent level of convenience unmatched by other methods.
Casinos, simply put allow players to make deposits against their phone bills. This means that you can put money into your account which you will then pay at a later date when your bill comes through for the month. You will need to find a company to do this though, so this is down to you and your research in finding what is best for your circumstances.
We will take a look at some of the most regarded paying by phone bill brands below, which will help you choose the right outfit to go with. UK players probably have the most access to this paying by phone services, so, once again: you should have little to no problems finding a way to do this.
Making a Pay by Phone Casino Deposit
While this is certainly the case, the majority of players fund their accounts and play these games to do the exact same thing: to make money. This is what keeps us coming back, time after time. Some we win and some we lose, but when all is said and done, there is a certain allure of the bright lights, spinning reels, and hypnotizing wheels. There is no doubt that – regardless of how lucky you are as a player – you will eventually end up paying for the fun.
The question is: how are you going to deposit to a casino? Well, you could go for the trusted, traditional deposit and withdrawal methods like debit and credit cards. Maybe you will shun these for an e-wallet or traditional payment method, as this is more to your liking. With so much choice, you might as well use it.
What if you would like to make a deposit to an online casino through your mobile? The good news is, that this can be done.
There are a number of casinos out there which will allow you to make a payment using your mobile phone bill. For many players, this represents the easiest and best way to fund their casino accounts.
It is very convenient, giving paying by phone a very tangible advantage over other payment methods. Similar to deposit to your account with a card or e-Wallet with real money, you can pay with your mobile phone bill through a wide range of different devices, including desktop, mobile, laptop, tablet and much more.
The casinos that provide this option should always make it easy for you to pay this way.
Extra Fees
The majority of companies which use the pay by phone bill method do not charge additional fees to players. This is another bonus for those who use the service. There is a higher likelihood of paying more when using a credit card or certain eWallets then you will if you are using the pay by mobile bill option. As such, you can understand why some players want to pay this way.
When using many of the paying by phone brands, there should be no additional registration requirements. This makes for no fees required. You may call this a win-win situation. There is no account to log in and out of, no maintenance fees and no charges for monthly service, either.
Deposits should be instantaneous and not cost you any other fees, unlike many of the other payment options out there. However, although the majority of these companies do not charge additional fees, it is worth mentioning that the casino's banking policy may have terms and conditions which could potentially lead to charges from the casino itself. If your phone network has restrictions or limitations on how much you can deposit or how many times you can make a deposit this may incur an additional fee.
Paying by mobile phone bill means that you will have to find alternative methods of withdrawing funds. You can only pay this way and not withdraw winnings, so make sure you understand this. If you want to cash out, you will need to find another method from the banking options page on the casino. The option which you choose when withdrawing in the cashout process does not have to be linked with the method you have used to deposit, in most cases.
Once you understand the options you have at your disposal, you should find enough options to withdraw.
Pay by Phone Bill Casino Brands
These days, options and choice make players happy. By having a variety, we can choose what works best for us at any given time. Casinos should know this and offer as many choices to players as possible. After all, the more range they offer, the more money they make, so everyone is happy, really.
Casino players want plenty of choices. This is true for the games we play, the software which powers those games, and the ways we can fund our casino wallets to work ourselves towards the giant wins and jackpot drops we all chase. Choosing how we want to deposit money to the casino of our choice is something which we will invariably come to want at some point.
As casinos build and sustain a solid clientele list off the back of their overall product, it is important that they have every base covered. If you have a limited number of deposit methods as a casino, then naturally you will be losing out from players who have no choice but to go elsewhere as their only method of payment isn't covered. For players who want to pay via their mobile bill, however, more and more casinos are offering this service. Among the best of the best covering this market is Pay by Phone.
Pay by Phone Casino Phone Billing
Pay by Phone is one of the best-known companies who offer the service of paying by phone bill for mobile casino deposits.
Many customers of Pay by Phone casinos will regard the brand for more than its contribution to casino deposits. Owned by Volkswagen Financial Services AG, Pay by Phone provides a widespread solution for paying for many different services. This can be done through an app or mobile site. Online transactions, payments, and even parking to bills can be paid for when using this company's service.
Pay by Phone provides players casino players with the option of making deposits to online casinos. The money is then charged to their phone bills via their mobile phone providers. Pay by Phone is available online and on mobile platforms which support the service. The good news is that you can download the company's app to get the best out of the service, which can then be used on a wide range of devices such as tablets and smartphones, iPads, iPhones, Apple Watch, and more. In terms of convenience, Pay by Phone provides a quick, efficient, and alternative way to pay.
There is over $300 million processed in Pay by Phone payments every year. There is little doubt that the company is one of the best brands out there when it comes to paying by phone. Pay by Phone offers its unique service in the UK and across Europe and North America. In an industry as competitive as that of the online casino market, Pay by Phone competes with a number of other companies who are vying for the pole position of companies who offer this service.
Pay by Phone casino billing is safe
There are many reasons why Pay by Phone casino billing is regarded as the safe way to deposit to your casino account.  Unlike many other payment options which rely on the transference of credit/debit card numbers, bank account numbers and online account details – you only need your mobile number.
Pay by Phone's mobile billing service can also rely on hi-tech advancements which go towards protecting players. Think, a multitude of different safety features such as encryption technology and firewalls. Additionally, the safety of the company's software and applications help to keep things as impervious as possible from potential hackers or fraudsters.
Pay by Phone casinos do not apply any additional charges or rates for their service, which means there are no additional fees to pay on top of your deposit. You will also not have to worry about registration fees as there is no requirement to register for the service. With other payment methods such as credit cards or particular e-wallets, you may find that there are transaction fees to pay which can really be a kick in the teeth. You will not have this problem with Pay by Phone.
You should know that you cannot request to withdraw winnings with Pay by Phone, so in order to cash out from a casino, you will first have to pick out a method which is supported by the particular casino in question. As the service only caters to payments, you must have some way of taking your money out of your casino wallet, so if this is something you are not happy with, please consider it before you proceed.
As payment methods go, however, Pay by Phone is one of the best out there.
Boku Casino Phone Billing
Boku is simply one of the best companies out there for paying by phone. It is of major importance to casino players that we can get money into our accounts in the safest and most convenient way possible. With modern advancements really starting to influence the way we look at payments, there are some companies making inroads for consistent improvement.
Boku is one company which looks likely to carry such change into the online casino sphere. The company is a comprehensive yet compact mobile payments system which many UK players may recognise from their time playing in online casinos. Based in San Francisco, Boku has allowed a massive amount of customers deposit money to online casinos by simply using their mobile phone number. With Boku's service, any deposits will simply be billed to a customer's mobile phone bill.
Boku's service is "carrier billing," which provides customers with a means to enjoy the same benefits of those who use online casinos (but pay by credit card or bank account) as those who prefer to pay by phone bill. With Boku, there are a number of transactions which are supported by the company, which include digital and virtual goods and services, including music streaming, online video, digital subscription services, mobile device app stores, social and free-to-play games, virtual goods, social networks and other online experiences.
Boku – a great solution for online casinos
The company is one of the most trusted carrier billing services among UK casino players.
With an emphasis on security and safety, Boku casino billing system goes far by taking the difficulty and risk away from players who just want to play. The system Boku uses is exceptionally simple to understand. From a player's perspective, things are made as easy as possible. The entire process basically involves making a casino deposit through the company, who will then charge your mobile operator for the deposit.
UK players have responded positively to Boku when it comes to mobile bill payments. The main mobile operators in the UK such as 3, Vodafone and O2 are supported via the service. Boku certainly seems more popular among a certain amount of players than even debit or credit card operators and e-wallets.
Boku is a smart and fast service, which uses technology crafted by some of the finest minds in modern-day payment solutions.
Siru Mobile Casino Phone Billing
Siru Mobile had aims of cementing itself as a flexible solution with an international company structure. These aspirations were more than met. Since 2011, UK casino players have been positive advocates of the company. By using Siru's services in high numbers in order to make deposits to online casinos, the company attained a great reputation.
Located in Helsinki, Finland, the company has developed strong relationships with many online casinos. Players that use their services cite the ease of use and technological approach as huge reasons for abandoning traditional payment methods.
UK players will come across this company's services frequently. Siru is certainly sustaining its momentum to place itself among the best services in this field. Siru, as a company, is regarded as one of the most renowned payment systems in this field. There are a significant number of online casinos that support the service, and many players happy to use this excellent alternative to common payment methods.
Siru Mobile's service works well with EE, 3, Vodafone and O2, and are trusted by all of these leading UK mobile networks. It uses Two Factor Authentication for casino players. This is an excellent security feature bound to inspire confidence in players. Siru Mobile understand that safety and security are paramount, and does more than their bit to keep this up.
Payforit Casino Phone Billing
Payforit casino system is another online payment method which allows you to deposit to online casinos by using your mobile phone bill to pay for the deposits. You can cover the cost of your deposits on to a mobile phone bill. Sometimes, these deposits can even be taken from your Pay As You Go balance.
The transparency this company offers is always a good thing. As Payforit charges will be displayed on the Payforit section on your mobile phone bill, you will always have the information you need which relates to payments. You will not have the stresses or complications which come with making deposits, either.
Payforit is safe
Payforit is also a safe and convenient way to deposit to an online casino. Rather than providing a number of details like bank account numbers, credit card numbers and more, paying by phone allows players to remain somewhat anonymous. This is often a major advantage for many players, as well as being very simple.
Payforit is just one of many companies making the pay by phone bill method an attractive and valuable one to have. As with Pay by Phone, Boku, Siru, and others, there are real reasons to believe that these companies are working hard to change the way we view paying for services, for the better.
As such, Payforit continues to convince customers and players that free-thinking and the demanding of options is something which is a good thing. In other words, by pushing the envelope and instigating change for the better, the future of how we play will be better as a result of our actions today. Well, at least that is the theory.
Pay by Phone Slots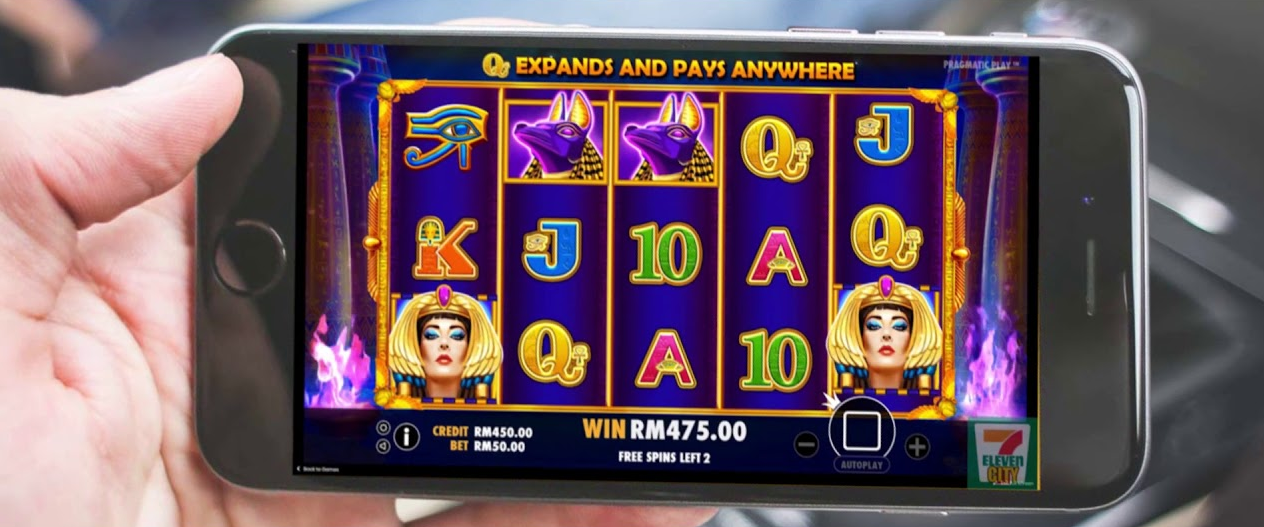 More and more of us play online video slots on our phones these days. Mobile browsing long ago overtook desktops as the most popular way to view online content, and it's meant a revolution in online gaming. It's a revolution that is completed with the arrival of pay by phone slots that allow you not only to play on the go but also pay on the go.
Convenience is king
Playing on mobile is a great way to enjoy your slots, but if you want to cash up your account while you go things can get complicated. It might mean juggling with a payment card or trying to switch between sites on a small screen.
Paying by phone is the obvious thing to do. In fact, we're surprised this fantastic innovation wasn't produced some time ago.
How do Pay by Phone slots work?
Paying by phone simply adds your casino deposit to your phone bill. The usual procedure is to head of the banking section of your usual mobile casino app, tap to cash up your account and select the "phone bill" or "pay by phone" option, pick how much you want to add to your account and you'll get a confirmation text in a few seconds. Then you can play!
This is so convenient that it might even be a safer way for gamblers to play, using smaller amounts rather than going through the hassle of logging in to another service.
Remember, that you should always check that the phone bill casino sites you use are fully licensed in your jurisdiction, that they back responsible gaming, and that you can limit your deposits or playing time if you feel you need to. Innovative paying systems are a good way for scammers to try to attract gullible players, so keep your head-on.
What Pay by Phone Slots can you play?
There's a huge variety of pay by phone slot games available online. In a quick check around some of the many casinos offering this exciting alternative payment method, we found these favourite titles: Jurassic World, Jungle Spirit, Foxin' Wins, Slots Gold, Warlord, Game of Thrones, and there are plenty of other pay by phone slots available online.
Conclusion
This is the modern age. It is one which we would have expected to have yielded all sorts of advancements by now, such as flying cars and recreational trips to the moon. While these things are yet to happen, there are advancements in other areas which are making our lives that little more convenient and straightforward.
When we want convenience and simplicity, it is hard to argue against making a Pay by phone casino deposit. You can't really go wrong given the ever-growing simplicity and the more and more benefits which these services yield every year. As such, pay by phone casino players can expect this to be one of the main ways to pay in the future.
It should be easy to make deposits to online casinos and bill through mobile phone providers. What is making this method hassle-free is the many companies which support paying by phone. Many have downloadable apps where you can truly get the best out of their services, and all of them should be available through a wide range of devices such as tablets and smartphones, iPads, iPhones, Apple Watch, and more.
With this method, players will find out very quickly that it is not necessary to use a bank account, debit or credit card. Providing instructions and guidelines are followed, it should not take very long at all before you are up and running with some of the most convenient ways to pay, which is nice. Players just need to provide their mobile phone number and confirm the amount they would like to deposit to their accounts.
When we talk about ease of use and absolute convenience, you cannot go wrong with making a Pay by Phone online casino deposit.