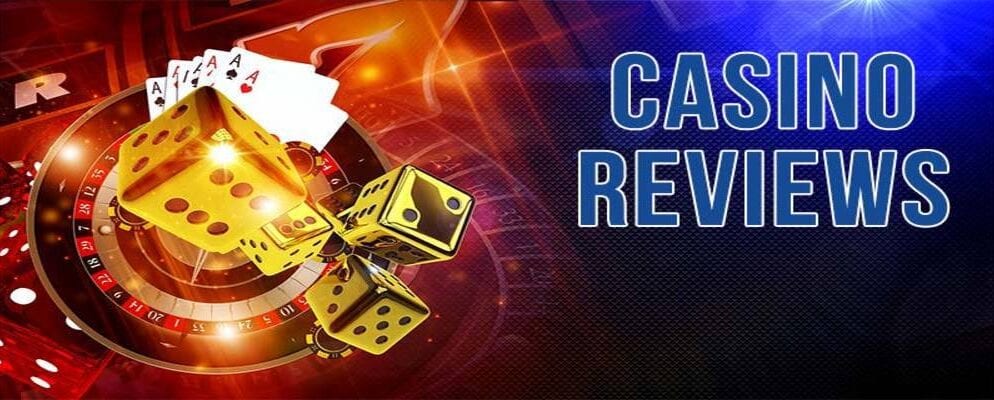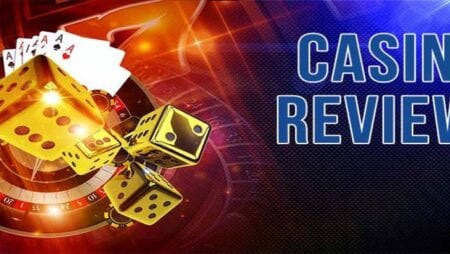 As casino sites spread out around the World Wide Web like flowers in a spring meadow, it's getting harder and harder to know which one to pick. What's going to smell great, and what's going to leave you with a bee up your nose?
That's meant that there's also a boom in online casino review sites. In fact, these sites are a crucial part of the infrastructure of the gambling industry.
If gambling websites relied just on Google to send people to their lovely new sites, then there would probably be online casino site left, called OnlineGambling.com, and we'd all be very bored.
Keen online slots fans and gambling sites need more information than that, so online casino reviews work to give more information to players and to send players to sites. You may have noticed a relationship there that you weren't expecting. If you're naïve. And that's the first crucial thing to notice in an online casino review.
1 – Who Paid for This?
The fact is that many review sites earn their money by referring people on to casino sites. Spare yourself the hassle of starting a casino-gate online hate movement about ethics in casino journalism. Instead, acknowledge the fact that any single-industry press is reliant on the advertising from that industry and thus has some sort of interest in the products of that industry thriving.
However, you can save yourself from some outright scamming by taking a look around an online casino review site. A site that pushes just one site is suspect and may even be owned and run by the site it recommends. That's no good.
So do check out the ownership of any site you use and make sure you're happy that – while it's operating in the way all these sites do – it offers a decent variety of reviews from a number of providers and shows them an equal amount of respect. That doesn't mean everyone should get good reviews – in fact that's a bit of a warning that a site might not be legit in ins online casino reviews – but it does mean all sites should be treated relatively equally and similar amounts of space devoted to them.
2 – What Do I Want to Know?
We're in the online casino review business ourselves. So it would make us happy and fulfilled if every online casino review we wrote was consumed slowly and in detail by every visitor to our site.
And we're pretty sure that's what happens. Right?!
Oh.
OK, while we have a little cry we'll give you some advice. You'll have your favourite things to look for in a new casino site. It might be a good selection of games. It might be the payment method that you're signed up with. Live dealer games might be something you need to see. You may hate casino software from one of the big providers.
These are the sorts of questions you should be able to find quick answers to. So look for a good clear layout in an online casino review. A review should have lots of headings that show you to find out the key questions about a site. Good information boxes and lists of key aspects of a site make an online casino review site much easier and quicker to use.
And then read all the reviews in full and compliment the writers!
3 – Safe and Legal Always Comes first
We make no complaints about labouring this point in almost everything we write.
You should always make sure that any site you use for real-money casino play is legal to play in your jurisdiction. You should also make sure you are legal to play on the site.
That sort of information should be front and centre in any review.
To be legal, a site must be licensed. Where it must be licensed depends on where you are. In the UK that means that you must see a licence from the UK Gambling Commission.
A site review should also have checked out the site in enough depth to tell you that they've checked out the licence and have seen enough to confirm for you that the site is legitimate in other ways. No-one wants to turn up to a site after reading a relatively positive view and then find out that it's blocked in your jurisdiction or that it looks too sketchy to hand your details over to.
That's beginner stuff. Demand better from your online casino reviews.
4 – Nowhere Left to Turn
We all want a straightforward experience from our online casino sites. However, things aren't always that simple. So knowing that an online casino site has good options to call for help is a must when you're checking out where to play.
Good reviews will tell you what sort of help is available, and might even offer you the details you need to get in touch with them.
Customer service should be plentiful and easy to find and a review should tell you this. Live chat is popular these days, email is great, and a UK telephone line is considered the gold standard. Look for guarantees of reply time with these details.
5 – Beyond the Headlines
A good legitimate review may have some commercial relationship with the site it is reviewing but will not read like an advert.
A good place to look is in the description of the welcome offer because this is the most blatantly commercial part of any online casino site.
The headline offer will be super attractive, but the devil is in the detail, in the wagering requirement, the restrictions on play, and the time frame for the offer. A good online casino review site will explain to you more than the headline offer – that you'll get 200% bonus cash for every pound you deposit – but will also explain exactly what that actually means.
Looking for those details is a great way to check out if you're at a high-quality legitimate online casino review website.