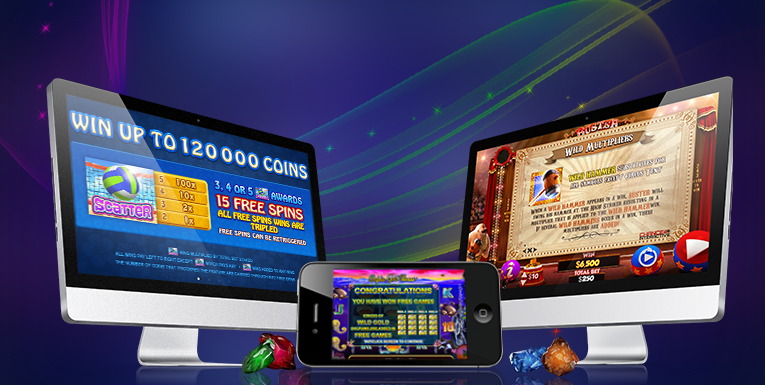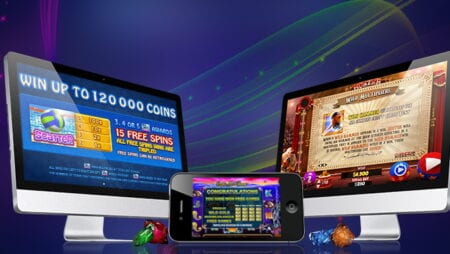 This is a great question and one that sites like ours don't often tackle.
But they should.
And, if they were honest, they would admit that they know that a fair number of players turn down free online slots bonuses.
It all seems so counterintuitive. Why would we advise people to turn up their noses at something free?
We don't quite go that far, but we do advise that every player should take a look at every bonus and evaluate all of its facets before going ahead.
Here are a few things to bear in mind.
Would you buy a used slot from this site?
The online slot world is largely legitimate. But it's blinkered to say that there aren't fly-by-night and, indeed, outright dishonest operators in the business, including criminal scams. You can try using the police to get money back after you've given it to an online scammer, but the odds are worse than a progressive jackpot!
Big free online slots bonuses are the chief way to get people to sign up to new sites. And they're the biggest tool in the armoury of the real scammers and criminals.
So don't let a free online slots bonus blind you to downsides. Never start interacting with a site that isn't licensed and legal. Have a set of checks that you need to run before you sign up, and never ever give these tests a swerve.
Is this is a site you're going to use?
When the online casino operators put together a free online slots bonus they are doing it with a specific aim in mind. It is to get you to sign up at their site. The hope is that the bonus will tie you into playing at the site for a while, and after doing that you will keep coming back for more.
That's what a lot of the restrictions are about. Psychologically people are very resistant to losing out. To give someone something free – like some free spins – that allows them to get a positive cash balance after winning means that that person is very likely to hold on and on in order to get their hands on that sum of money.
Don't be that player. It's better to evaluate a site as a whole than to sign on just to get a bonus. A free online slots bonus at a site that you wouldn't ordinarily give a second look to is just a waste of your time.
Read all of the small print!
We never get tired of saying this, and you should never get tired of doing it!
The devil is in the detail, and in free online slots bonuses the detail tends to be nearly a page tagged on to an initial headline offer that is a line or two at most: "200% cash match bonus on all first deposits up to £200".
There, that looks really simple and very attractive. But once you get into the small print you'll find out that this might mean making a very big commitment in time and money to a site.
Do you understand wagering requirements?
The biggest requirement of any free online slots bonus is the wagering requirement. You'll usually see it written like this: "wagering requirement of 20x…". (It's also sometimes written as playthrough.)
You need to understand what that means.
A wagering requirement means that you must play at the site with that multiple of the first deposit of your own money. You should also make sure that you know whether that multiple applies just to the amount of your bonus or the amount of your bonus plus your deposit.
Do the sums
Nasty surprises only come to those who don't get their calculator out and do a few simple sums.
A 40X wagering requirement on a £10 deposit means that you need to spend £400 of your own money at a site before you can withdraw any winnings made with your first deposit.
Money isn't the only restriction
That's a lot of money. There will also be other restrictions on your free online slots bonus.
There will be a limit on where you can play with that money.
Playing with some games will not count towards working off your wagering requirement. Some games will only contribute a small percentage of the money you spend towards your wagering requirement. This could easily mean that if you love playing blackjack for example then you might have to spend £4,000 at a site before you can pick up winnings.
There might also be time restrictions, making you try to spend that money in a limited period of time, and that might be actively dangerous for you and your bank balance.
When should you turn down your free online slots bonus?
But a bonus is still a bonus. Free spins are free spins. Free bonus funds are free bonus funds. Our advice is that you should give only limited consideration to bonuses. Don't make them the deciding factor in your decision to sign up at a site.
If a bonus is going to involve you in months of playing, using games you don't like, all to pick up a sum of winnings that has been limited as part of the deal too then it might not be worth your while to comply with all the conditions.
A free online slots bonus is a free ticket
Rather than stressing about all those conditions, the healthiest way to think about most free online slots bonuses is as free passes to check out a site. With your free spins or your bonus funds have a good look around and check out the facilities.
If you like the site then don't worry about the bonus and just get stuck in and enjoy it in an ordinary way. If you don't like the site then it might be worth cutting your losses and moving on.
As with everything in the online casino world, a bonus isn't always what it appears to be, and a responsible player will give it a thorough once over before they take it for granted.